The vision system performs three key tasks: scanning in 3D the raw white vessels; analyzing the 3D scans to establish the vessels' size, shape, position; and communicating the results to the cobot so it can accurately reach the teacups as they move along the production line.
Tazza! A 3D-Based Robot Pick-and-Place Vision System
Case Study from | Matrox Imaging
A luxury porcelain manufacturer based outside Florence, Italy has been a leader in handcrafted, elegantly designed tableware going back to the 18th century. Porcelain, otherwise referred to as fine china, it is renowned for its strength, durability, and pristine white color.
Yet, it is precisely that immaculate white color which poses numerous manufacturing challenges. For a robot arm to accurately locate raw white teacups on the production line and accurately place them in rows, a 2D vision system was not up to the task of distinguishing the different sizes, shapes, and positioning of the product. To overcome these challenges, this luxury manufacturer sought the expertise of AuTech and Fortek, two Italian companies renowned for providing automation solutions, to help develop a vision-guided robot pick-and-place system that could locate teacups randomly placed by human operators. "Seeing the manufacturing process, we thought that the only way to solve this problem was through the use of a 3D-based vision system, and we found Matrox® Imaging's vision systems and software perfect for this purpose," said software developer Marco Goracci, of AuTech.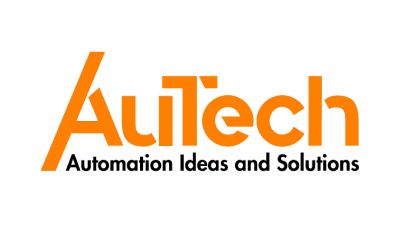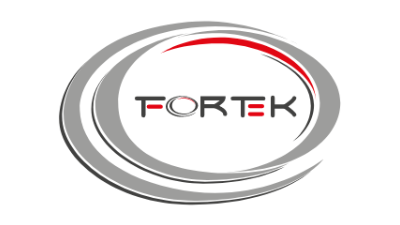 Vision is our cup of tea
The 3D vision system that AuTech and Fortek designed comprises a Matrox AltiZ 3D profile sensor connected to a Matrox 4Sight EV6 vision controller running Matrox Design Assistant® X vision software. A collaborative robot (i.e., a "cobot") from Universal Robots completes the installation. The cobot is entirely vision guided; the software directs its movements and requires no operator interaction with either the cobot arm or the vision system.

The vision system performs three key tasks: scanning in 3D the raw white vessels; analyzing the 3D scans to establish the vessels' size, shape, and position; and communicating the results to the cobot so it can accurately reach the teacups as they move along the production line. A human operator placed the raw white teacups on the production line earlier in the process. "We needed a robust solution for a pick-and-place application. Matrox Imaging products were the best in term of ease of use, programmability, and price-to-quality ratio," noted Goracci.
The Matrox AltiZ is connected to, and actually powered by, the Matrox 4Sight EV6 through a Gigabit Ethernet cable. The Matrox AltiZ mounted at the end of the cobot arm, moves above the vessels, performing a 3D scan of each teacup. The unique algorithms running inside the profile sensor automatically generates reliable 3D data, by smartly selecting or combining the pixel data from the two integrated image sensors, and outputting the 3D data through the GigE Vision interface.
The 3D data, in the form of a depth map, is used by Matrox Design Assistant X software to locate individual teacups by situating their unique coordinates on the plane, and finding the handle position and degree of rotation of each cup. The vision algorithm begins by filtering the depth-map to remove unwanted areas and pixels.
Blob Analysis
is then applied to the filtered depth map; each teacup corresponds to a blob, which is used to calculate the highest height value using the
Intensity Checker
within Matrox Design Assistant X. A combination of
Metrology
and Blob Analysis steps are used to precisely locate the position and rotation of the handle of each teacup. These coordinates are passed to the cobot using socket communication, allowing the robot arm to start its pick-and-place operations. The cobot then picks individual teacups and presents them to the appropriate glazing and decorating line.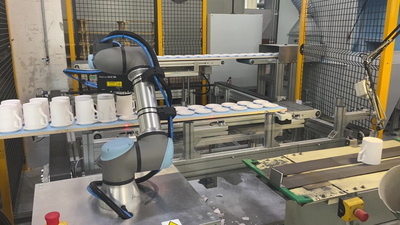 Mounted on the cobot arm, the Matrox AltiZ 3D profile sensor provides high-resolution scans of the pristine white teacups.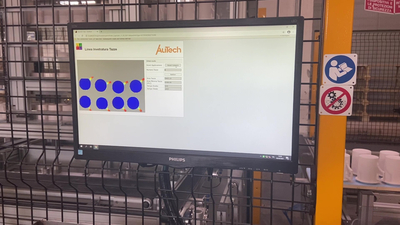 Matrox Design Assistant X vision software provides easy-to-use steps for image acquisition and analysis, while also enabling users to design a graphical web-based operator view.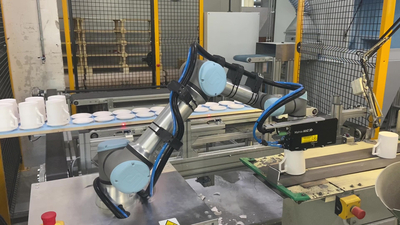 Rotation and positioning data from Matrox Design Assistant X software is communicated to the cobot, directing it to pick and place each teacup.
Lining it up
The manufacturer produces teacups in a wide variety of shapes, sizes, and heights. Thanks to the flexible flowchart development within Matrox Design Assistant X, the team at AuTech was able to create a single project that addressed all possible product variations. This eliminated the need to implement and switch between different recipes, and streamlined the deployment procedure. The vision system was brought online within one month with the involvement of a software engineer and a vision consultant. The major challenge concerned the variety of porcelain products to be analyzed by the application; with the help and support of Matrox Imaging's technical support team, engineers from both AuTech and Fortek successfully fine-tuned the software analysis performed by the vision system. Implementation of the Matrox Imaging-based vision technology means a single-sourced vision system now allows the porcelain manufacturer to manage their entire production line.
"Our experience designing and deploying this project demonstrated how effective Matrox Imaging's products are for use in a vision-guided robot pick-and-place installation. We knew that a normal 2D vision system wouldn't suffice, and the 3D vision capabilities Matrox Imaging afforded were ideal for our needs," said Goracci. "Our customers were very pleased with the outcome, so much so we are exploring plans to extend this application to other products they manufacture."
Conclusion
With a satisfied customer, the team at AuTech is equally pleased with their experience developing this 3D vision system. It allowed them to consider new vision opportunities in fields not previously considered, including other potential applications in the food industry, and they anticipate developing similar vision systems for other customers in the future.
"Previously, the team at this luxury porcelain manufacturer required two operators to manage that production line," concluded Goracci. "With the introduction of the Matrox Imaging-based vision system, a single operator is now able to oversee the entire production process, which helped contribute to a 15% reduction in overall production costs—a clear success."
The content & opinions in this article are the author's and do not necessarily represent the views of RoboticsTomorrow

Matrox Imaging
Matrox® Imaging (now part of Zebra Technologies Corporation) is an industry-leading developer and trusted supplier to top OEMs and integrators, providing innovative yet cost-effective hardware and software products used in machine vision applications. The components consist of 3D sensors, smart cameras, vision controllers, I/O cards, and frame grabbers, all designed to provide optimum price-performance within a common software environment. Our software, systems, components, and services are tailored for industries including automotive manufacturing, packaging, food and beverage production, semiconductor manufacturing, medical imaging, electronics and flat panel display manufacturing, transportation, pharmaceutical production, medical device manufacturing, surveillance, and logistics. Customers stay with Matrox Imaging over multiple product generations because of our commitment to developing cutting-edge technology, providing comprehensive technical consulting and integration services, and offering only the highest manufacturing standards.
Other Articles
Prior to the upgrade the process involved manual removal and depositing of bread packages, which was potentially error prone and certainly not as efficient. The team at KINE knew that machine vision was the only possible solution for this type of system.
Matrox AltiZ high-fidelity 3D profile sensor powers TUNASCAN vision system, sorting up to 20 tons of tuna per hour with accuracy rates approaching 100%
---
Comments (0)
This post does not have any comments. Be the first to leave a comment below.
---
Post A Comment
You must be logged in before you can post a comment. Login now.
Featured Product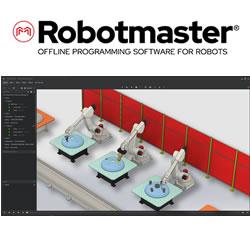 Robotmaster® offline programming software for robots helps manufacturers maximize their productivity and profitability with an intuitive and powerful programing solution ideal for production runs of all sizes and varying part complexity as a result of integrated CAD/CAM functionality.