When used with a computer or server, remote on/off allows end users to turn equipment on and off using a remote signal from a network, timer, sensors, or user input. Remote on/off provides several benefits to machine vision and automation applications.
How Remote On/Off Benefits Automation Applications
John DeWaal, President | CoastIPC
Increase Speed at the Edge
As systems and equipment used in the Industrial Internet of Things (IIoT), machine vision, and smart monitoring devices become more intelligent and connected, remote features become increasingly important for reliably transferring large data packages. For remote safety I/O and machine vision systems, fast, reliable, and redundant connections are keys to success.
Ethernet I/O reduces wiring and provides faster processing. But as systems become more complex, offering remote safety, machine vision capabilities, and more, the limitations of many PLCs can slow things down. In machine vision and AI applications using H.264/H.265 video decoding and real-time inference, large amounts of data must be quickly transferred. Using remote on/off on a device such as Neousys Technology's NRU-52S — which delivers up to 21 trillion operations per second — helps bring more vision and AI applications to life.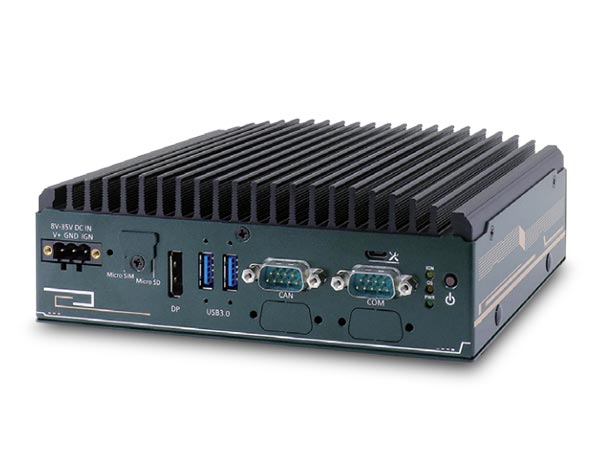 Drive Machine Vision Improvements
If a machine vision system is running on a network with limited bandwidth, it will require fast remote processing to handle complex or large amounts of data close to the device, so only necessary information is sent over the network, conserving bandwidth. Remote on/off capabilities can help facilitate improvements to systems that demand higher speeds and more data transfer. Additionally, remote on/off provides options for sequencing or toggling devices on and off. Multiple sensors that constantly send data may create a lag in a network or consume significant bandwidth, but remote on/off can shut a device down before another is powered on to limit bandwidth consumption and reduce lag.
Connected sensors use the same remote on/off concepts. For example, an IP camera and a motion detector don't need to be on at the same time; remote on/off can ensure that only one is running at a time. In other applications, cameras may not be necessary until a sensor detects a failed inspection. In these instances, when the sensor triggers a fault, the system toggles from the sensor to the camera to capture an image of the failure.
Remote On/Off Benefits
Security: Digital connectivity improves accessibility but can weaken security since devices are often left on and can be remotely accessed. Remote on/off capabilities allow end users to lock PCs and other devices and keep them off until they're needed, and using security profiles for remote on/off features can help keep devices safe without jeopardizing accessibility.
Control: Remote on/off provides a solution for control or access when a human operator is not nearby. The ability to turn devices such as motors on and off remotely based on timers, programs, or sensors helps expand technology and provides greater control at a distance.
Flexibility: Adding new technology to existing systems may enhance flexibility, but it can also disturb a working infrastructure and add time and costs. Remote on/off provides a brownfield or retrofit solution without the need to change existing infrastructure.
Scalability: Pilot IIoT projects might succeed, but scaling connected devices and solutions can be a complex project that consumes bandwidth. Remote on/off reduces lag and improves bandwidth by allowing users to run one sensor, camera, or other device at a time while controlling when a device is on or off.
John DeWaal is President of CoastIPC, a trusted supplier of industrial and embedded PCs for applications in machine vision, automation, AI, machine learning, and autonomous vehicles.
About CoastIPC
CoastIPC carries a range of industrial computers from Advantech and Neousys Technology with various connectivity options, bandwidths, speeds, and capabilities — all of which are driving industrial applications, including edge AI and deep learning. To learn how remote on/off can help your application or for help with any edge AI computing or general industrial computing questions, contact CoastIPC at 866-412-6278 or info@coastipc.com.
The content & opinions in this article are the author's and do not necessarily represent the views of RoboticsTomorrow
---
Comments (0)
This post does not have any comments. Be the first to leave a comment below.
---
Post A Comment
You must be logged in before you can post a comment. Login now.
Featured Product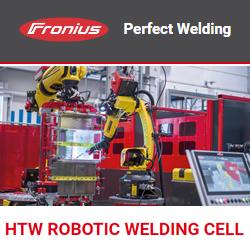 Modular, collaborative, and flexible: the "Handling-to-Welding" robotic welding cell joins parts of different geometries and materials. The task is carried out by two robots - the handling robot positions the workpieces, the second robot performs the welding. Depending on the cell configuration, lock gates are available for the inward and outward transport of parts. Furthermore, various positioners, a TCP measurement system, a torch cleaning system, a gripper station, and a contact tip change system are also possible.