We will be showcasing all four of our pallet system conveyors: the FlexMove, ERT150, ERT250, and Precision Move conveyors. Each conveyor is designed to interface with robotics and operators, as well as move product through machinery during the manufacturing process.

Q&A with | Dorner
Tell us about your company.
At Dorner, we have positioned ourselves as the leader in transforming conveyor automation and intelligent motion by providing cutting edge conveyance solutions with best-in-class support. It's that commitment and a history of proven excellence that has made the Dorner Brand a recognized leader in conveyor systems for over 55 years. With our complete line of customizable sanitary and industrial conveyor automation systems, Dorner can provide solutions for almost any conveyor need.
Dorner's conveyors are designed to move product to the exact location, at the exact time and in the exact position it needs to be for the next phase of the production line. With benefits such as industry best product transfers and in-house belting capabilities, Dorner is leading the market in precision conveyance. This extremely accurate product control allows Dorner conveyors to easily integrate with robots, workers and equipment.

Your company will be exhibiting at Automate, what is it that makes this an important event for your company?
Automate brings together the leading technology in industrial automation, manufacturing, and robotics, and we are excited to be showcasing our innovative conveyor systems designed for automated assembly and robot integration in industrial environments.
Dorner's industrial automation conveyors are designed to help improve the processes within production lines for a wide range of industries by increasing speed, improving accuracy and efficiency, and reducing product waste and downtime on the line. Attending the Automate show gives us the opportunity to put these systems on display and answer questions attendees might have to help them find a conveyor solution that's right for their company and product.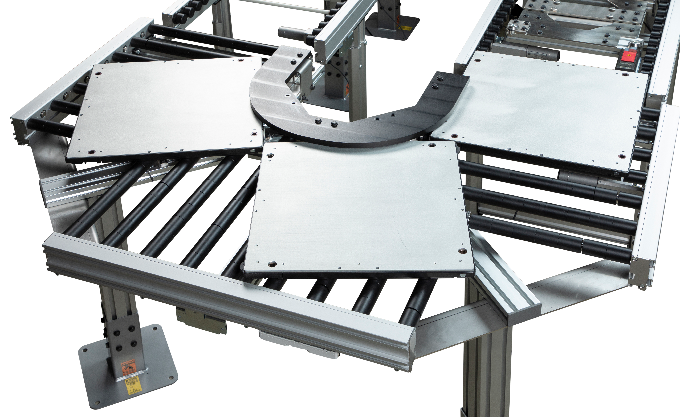 What makes your booth a must visit for Automate Attendees?
Our focus has always been to provide conveyor solutions that meet the unique needs of each client and their product. Our booth this year focuses on displaying how our systems can serve different industries and applications by providing the highest level of accuracy, customizability, and innovative technology.
We will be showcasing all four of our pallet system conveyors: the FlexMove, ERT150, ERT250, and Precision Move conveyors. Each conveyor is designed to interface with robotics and operators, as well as move product through machinery during the manufacturing process. Our conveyor experts will also be standing by to show visitors the many ways our conveyors can be utilized in industrial and clean room environments to improve accuracy and throughput while reducing downtime on the production line.
When you get a chance to walk the exhibit hall floor yourself, what is it you will be most interested to see? Any educational sessions, pavilions etc. you plan on attending?
It will be interesting to see the new technologies that are being developed, as well as how they are being integrated into manufacturing processes. It is always exciting to see multiple technologies come together in new and creative ways to solve problems and meet the challenges of our customers. Seeing live-on displays and demonstrations of newly launched technology is always a highlight as well.
The factory floor is undertaking rapid advancements, be it automation, robotics, machine vision or data. Robotics and automation is a huge part for many manufacturers business, give us an idea on how your company and product is being utilized now in advancing logistics, packaging and the supply chain.
With the growing use of robotics and automated processes in logistics, packaging, and supply chain applications, Dorner's conveyor systems offer the accuracy and repeatability needed to integrate with robotics and automated machinery. We are also continuously working to improve and grow our product offering to work seamlessly with new technologies, so we can better serve our customers' needs as their companies grow.
One of Dorner's newest conveyor systems, the 2700 Medium Duty, was designed in part to be utilized in logistics and automated warehousing applications. With and increased carrying capacity and extended widths from our Low Profile 2200 conveyor, the 2700 is an ideal choice to mount on AMRs and AGVs. It truly breaks the mold in conveyance as it can be wider than it is long!
Businesses today take advantage of the easy-to-integrate low-profile design, speed, and precision of our conveyors in their packaging, labeling, and sorting applications.
Give us your thoughts on what the future holds for manufacturers and automation technology.
As we've seen in the last few decades, demand is continuing to rise, and manufacturers are utilizing the newest technology and production methods to keep ahead of demand. Automation technology, in turn, will continue to progress in order to solve the new challenges manufacturers are facing. It won't be long before facilities can be 100% automated with limited operator interaction in the production process.
Manufacturing and automation industries will continue to grow and flourish in the future, creating new opportunities for businesses and individuals alike. Every aspect of manufacturing that relies more and more on automation will require the equipment and resources to fully take advantage of the benefits automation offers. For Dorner, that means conveyors that meet the repeatability and precision needs of our clients will be vital, and we will continue to create innovative solutions for our clients' applications.
The content & opinions in this article are the author's and do not necessarily represent the views of RoboticsTomorrow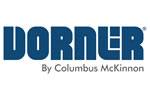 Dorner Mfg. Corp.
Founded in 1966 and based in Hartland, Wisconsin, Dorner is a privately held World Leader in the design, applications, manufacturing, and integration of conveyor systems. Companies from over 1,200 different industries worldwide turn to Dorner to achieve improved efficiency, productivity, and a positive ROI.
Other Articles
By outsourcing this essential component of their projects, businesses can gain a competitive edge, save valuable time, reduce costs, and benefit from the expertise of conveyor system manufacturers.
When it comes to efficient and effective material handling, conveyors are an invaluable component of any system. Conveyor systems streamline processes, reduce manual labor costs, and optimize productivity by moving materials from one place to another.
Modern manufacturing requires facilities to maximize efficiency and ensure product quality. However, space limitations can impede these goals. Integrating elevations and line egress solutions will grant your facility the flexibility it needs to succeed.
---
Comments (0)
This post does not have any comments. Be the first to leave a comment below.
---
Post A Comment
You must be logged in before you can post a comment. Login now.
Featured Product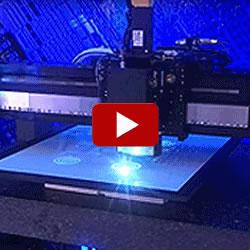 A traditional gantry system employs X-Y or X-Y-Z range of motion. Mounted on a base plate, usually granite, 2 parallel rails constitute the synchronized Y axis motion while the cross axis (bridge axis) provides the X motion. A vertical axis can be added on the bridge for the Z motion. A Split Bridge system can be less complex than a traditional gantry system because synchronization of the two parallel linear motors is not required. Both systems are used in industrial production, testing, and additive manufacturing.