The actual workflow that FrameSense is designed to automate is part of many manufacturing operations. A component comes out of a machine - here a press - and runs on a conveyor belt to a container.
Automatic Loading and Unloading of Pressed Parts Through 3D Container Inspection
Case Study from | IDS Imaging
Robots do monotonous workflows and less pleasant, repetitive tasks with brilliance. Combined with image processing, they become "seeing" and reliable supporters of humans. They are used in quality assurance to check components, help with the assembly and positioning of components, detect errors and deviations in production processes and thus increase the efficiency of entire production lines. An automobile manufacturer is taking advantage of this to improve the cycle time of its press lines. Together with the latter, VMT Vision Machine Technic Bildverarbeitungssysteme GmbH from Mannheim developed the robot-based 3D measuring system FrameSense for the fully automatic loading and unloading of containers. Pressed parts are thus safely and precisely inserted into or removed from containers. Four Ensenso 3D cameras from IDS Imaging Development Systems GmbH provide the basic data and thus the platform for process automation.

Application
The actual workflow that FrameSense is designed to automate is part of many manufacturing operations. A component comes out of a machine - here a press - and runs on a conveyor belt to a container. There it is stacked. As soon as the container is full, it is transported to the next production step, e.g. assembly into a vehicle.
Up to now, employees have been responsible for loading the containers. This actually simple subtask is more complex than one might think at first glance. In addition to the actual insertion process, the first step is to determine the appropriate free space for the part. At the same time, any interfering factors, such as interlocks, must be removed and a general check of the "load box" for any defects must be carried out. All these tasks are now to be taken over by a robot with a vision system - a technological challenge. This is because the containers also come from different manufacturers, are of different types and thus vary in some cases in their dimensions.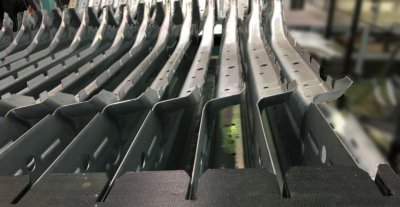 When inserting the components into the comb strips of the racks, the robots have to work with millimeter precision

Type, shape and position inspection with the aid of four 3D cameras
For their fully automatic loading and unloading, the position of several relevant features of the containers must be determined for a so-called multi-vector correction of the robot. The basis is a type, shape and position check of the respective container. This is the only way to ensure process-reliable and collision-free path guidance of the loading robot. All this has to be integrated into the existing production process. Time delays must be eliminated and the positioning of the components must be accurate to the millimeter.
To counter this, VMT uses four 3D cameras per system. The four sensors each record a part of the entire image field. This can consist of two containers, each measuring approximately 1.5 x 2 x 1.5 meters (D x W x H). Two of the cameras focus on one container. This results in data from two perspectives each for a higher information quality of the 3D point cloud. These point clouds of all four sensors are combined for the subsequent evaluation. In the process, registrations of relevant features of the container take place in ROIs (Regions of Interest) of the total point cloud. A registration is the exact positioning of a feature using a model in all 6 degrees of freedom. In other ROIs, interference contours are searched for which could lead to collisions during loading. Finally, the overall picture is compared with a stored reference model. In this way, the containers can be simultaneously checked for their condition and position in a fully automated manner. Even deformed or slanted containers can be processed. All this information is also recorded for use in a quality management system where the condition of all containers can be traced. The calibration as well as the consolidation of the measurement data and their subsequent evaluation are carried out in a separate IPC (industrial computer) with screen visualization, operating elements and connection to the respective robot control.
The main result of the image processing solution is the multi-vector correction. In this way, the robot is adjusted to be able to insert the component at the next possible, suitable deposit position. Secondary results are error messages due to interfering edges or objects in the container that would prevent filling. Damaged containers that are in a generally poor condition can be detected and sorted out with the help of the data. The entire image processing takes place in the image processing software MSS (Multi Sensor Systems) developed by VMT. FrameSense is designed to be easy to use and can also be converted to other components directly on site.


Evaluation and visualisation of the measurement data

Robust 3D camera system
On the camera side, VMT relies on Ensenso 3D cameras - initially on the X36 model. The current expansion stage of FrameSense is equipped with the Ensenso C variant. The reasons for the change are mainly the better projector performance - thanks to a new projection process - as well as a higher recording speed. In addition, the Ensenso C enables a larger measuring volume. This is an important criterion for FrameSense, because the robot can only reach the containers to be filled up to a certain distance. The specifications of the Ensenso C thus correspond exactly to VMT's requirements, as project manager and technology manager Andreas Redekop explains: "High projector performance and resolution together with fast data processing were our main technical criteria when selecting the camera. The installation in a fixed housing was also an advantage."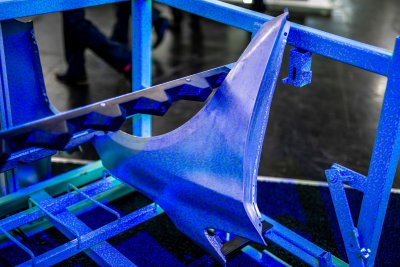 Supported by a high-intensity projector, the Ensenso C projects high-contrast textures onto the object to be imaged.

The Ensenso C addresses current challenges in the automation and robotics industry. Compared to other Ensenso models, it provides both 3D and RGB color information. Customers thus benefit from even more meaningful image data. The housing of the robust 3D camera system meets the requirements of protection class IP65/67. It offers a resolution of 5 MP and is available with baselines from current to approx. 455 mm. This means that even large objects can be reliably detected. The camera is quick and easy to use and addresses primarily large-volume applications, e.g. in medical technology, logistics or factory automation.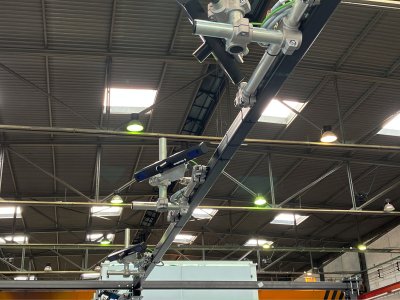 Four Ensenso C cameras capture the contours of the stacking containers

Outlook
By automatically loading and unloading containers and the integrated 3D container inspection, manual workstations can be automated with the help of FrameSense. Against the background of the shortage of skilled workers, the system can thus make an important contribution to process automation in the automotive industry, among others. It meets the prevailing challenges of the industry. Ensenso C provides the crucial basis for data generation and exceeds the requirements of many applications. Lukas Neumann from Product Management sees their added value especially here: "The high projector power and large sensor resolutions are particularly advantageous in the field of intralogistics. Here, high-precision components have to be gripped from a great distance with a large measuring volume." For other stacking or bin-picking applications in classic logistics, he could imagine a similar camera with high projector power but lower resolution and fast recording.
So nothing stands in the way of further developments and automation solutions in conjunction with "seeing" robots.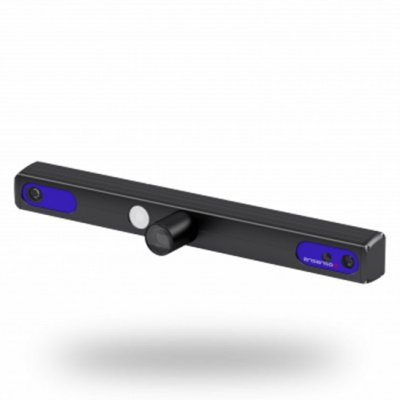 Camera
Ensenso C: Coloured 3D Vision
Model used: Ensenso C57-8-M
About IDS Imaging Development Systems GmbH
IDS Imaging Development Systems GmbH is a leading manufacturer of industrial cameras and pioneer in industrial image processing. The owner-managed company develops modular concepts of powerful and versatile USB, GigE and 3D camera as well as models with Artificial Intelligence (AI). The almost unlimited range of applications covers multiple non-industrial and industrial sectors of equipment, plant and mechanical engineering. The AI image processing platform IDS NXT is extremely versatile and opens up new areas of application where classic rule-based image processing reaches its limits. With visionpier, IDS operates an online marketplace that brings together suppliers of ready-made image processing solutions and interested end customers in a targeted manner.
The content & opinions in this article are the author's and do not necessarily represent the views of RoboticsTomorrow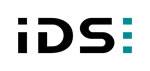 IDS Imaging Development Systems Inc.
IDS is a leading manufacturer of industrial cameras "Made in Germany" with USB or GigE interfaces. Equipped with state of the art CMOS sensors, the extensive camera portfolio ranges from low-cost project cameras, to small, powerful models with PoE functionality or robust cameras with housings that fulfill the prerequisites for protection code IP65/67. For quick, easy and precise 3D machine vision tasks IDS offers the Ensenso series. With the novel vision app-based sensors and cameras of IDS NXT the company opens up a new dimension in image processing. Whether in an industrial or non-industrial setting: IDS cameras and sensors assist companies worldwide in optimizing processes, ensuring quality, driving research, conserving raw materials, and serving people. They provide reliability, efficiency and flexibility for your application.
Other Articles
The easy-to-integrate system consists of a module for robot arms, a computing unit with pre-installed intelligent software and a camera module, each equipped in series with two uEye+ XCP cameras from IDS.
The intelligent IDS NXT cameras are now able to detect anomalies independently and thereby optimize quality assurance processes. For this purpose, users train a neural network that is then executed on the programmable cameras.
With a system that uses both 2D and 3D cameras from IDS Imaging Development Systems GmbH, the young entrepreneurs are automating one of the last remaining manual steps in large-scale industrial laundries, the unfolding process.
---
Comments (0)
This post does not have any comments. Be the first to leave a comment below.
---
Post A Comment
You must be logged in before you can post a comment. Login now.
Featured Product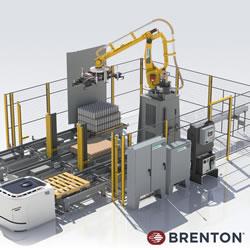 Brenton is a leader in robotic solutions with standard product offerings including palletizing and depalletizing for efficient an option for carrying hard-to-handle products, as well as larger scale systems with an optimized footprint; and case and carton loading solutions for numerous industries. In addition, Brenton works with customers on integrated solutions, offering robotics in a broad spectrum of robotics to fully integrate end of line systems. Brenton helps packaging customers protect their reputation and grow the trust of their consumers.