Manufacturing

Marketing Partner
---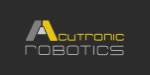 Acutronic Robotics
Acutronic Robotics is a leading robotics development firm focused on next-generation robot solutions for a range of clients. H-ROS (Hardware Robot Operating System) proprietary, the next big standard for robotic components.
---
Mailing Address:
Venta de la Estrella Kalea, 6
Vitoria, Alava 01006
Spain
Tel: 0034945306820
Fax:
Email: aitor@acutronicrobotics.com
Website: https://www.acutronicrobotics.com/
Company Category: Industrial Robotics
Geographic Region: Europe - West
Company Sector: Manufacturing
Keywords: H-ROS hardware robot operating system robotics
Partner Status: Marketing Partner
---
Products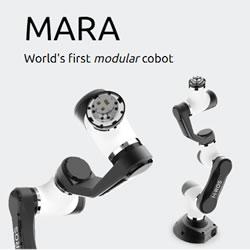 Built out of individual modules that natively run ROS 2.0, MARA can be physically extended in a seamless manner. The modular robot arm delivers industrial-grade features such as a high-speed real time enabled ROS 2.0 communication interface, security protections or a hardware power lifecycle.
---
Articles
Machines should be built out of the most appropriate hardware for each particular purpose. And that's where modular robots deliver a big advantage. In modular robotics you just choose the best hardware including the H-ROS technology and built the robot.
---
White Papers
This Company does not currently have any White Papers
---
Press Releases
The startup has allocated resources to start porting MoveIt! to MoveIt 2, so that MARA, the first ROS 2 running modular robotic arm, can natively interface with it.
Sony is investing in Acutronic Robotics' Series A round, via its Sony Innovation Fund. Sony will also adopt Acutronic's Hardware Robot Operating System (H-ROS), for use in its own robotics division, the company says. This funding follows investment by DARPA in Acutronic's platform, which aims to become an industry standard for robotics components from across hardware and software providers.
---