Manufacturing

Marketing Partner
---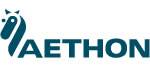 Aethon Inc.
Aethon can offer stability, scalability and reliability that few - if any - mobile robotics companies can match. After all, we're owned by ST Engineering, a Singapore-based multinational engineering organization with 2017 global revenue in excess of $6.6 billion.
---
Mailing Address:
200 Business Center Drive
Pittsburgh, PA 15205
United States of America
Tel: 412-322-2975
Fax:
Email: info@aethon.com
Website: http://www.aethon.com/
Company Category: Mobile & Service Robots
Geographic Region: USA - North East
Company Sector: Manufacturing
Keywords: mobile robotics, automation, logistics
Partner Status: Marketing Partner

---
Products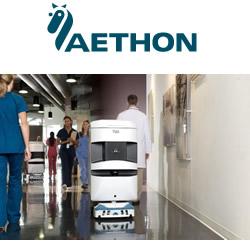 TUG automatically picks up and drops off carts, eliminating the labor that would otherwise be needed to load the robot. It also communicates with your IT system to automate the dispatching of the robot fleet and update the inventory system when materials are moved.
---
Articles
There are three adaptations we are watching closely at Aethon since we believe they are a trend and may become more permanent. These adaptations will have a significant influence specifically on the use of automation and autonomous mobile robotics.
Industry 4.0 represents a giant leap in the evolution of machines — an evolution that has already pioneered leaps in productivity and quality of life over several hundred years. Today, our machines are connected with each other, their physical environments, and to people
While "future-proof" technology is realistically too much to hope for, savvy companies will choose manufacturers with a proven track record for long term thinking, look for inherent flexibility in their purchases and plan for the inevitable changes that are sure to come as technology advances.
---
White Papers
This Company does not currently have any White Papers
---
Press Releases
LogicOS facilitates the command and control communication between automation equipment, tools and sensors monitored by PLCs, and TUG autonomous mobile robots.
Aethon will become a division of ST Engineerings US headquarters, VT Systems and will be part of the groups Land Systems sector which is led by ST Kinetics, who is focused on robot technology innovation.
---