Integrator

Marketing Partner
---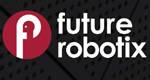 Future Robotix
Future Robotix has been at the vanguard of the US precision and surgical robotics market since its inception. We offer a more cost-effective and diverse product selection, greater manufacturing capacity and shorter lead times. We support your design process from prototyping to serial production.
---
Mailing Address:
7851 Chabolyn Way
Fair Oaks, CA 95628
United States of America
Tel: (925) 640-7042
Fax:
Email: hello@futurerobotix.com
Website: https://futurerobotix.com/
Company Category: Industrial Robotics
Geographic Region: USA - South West
Company Sector: Integrator
Keywords: medical, surgical, robotics lead times, prototyping, design
Partner Status: Marketing Partner
---
Products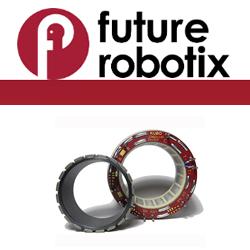 Servotecnica Slip Rings (Rotary Joints) for robotics, including: Electric Rotary Joints, Fiber Optic Rotary Joints (FORJ), Combined Rotary Joints, and Custom Rotary Joints in sizes from 12.5mm on up, through-hole and other configurations.
---
Articles
This Company does not currently have any Articles
---
White Papers
This Company does not currently have any White Papers
---
Press Releases
This Company does not currently have any Press Releases
---