Manufacturing

Marketing Partner
---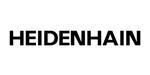 HEIDENHAIN
Many of today's disruptive technologies wouldn't be possible without a keen focus on precision. But in fast-paced corporate environments, the bottom line sometimes trumps superior engineering. At HEIDENHAIN, we're in a unique position to put R&D before net profit: In 1970, company founder Dr. Johannes Heidenhain placed his shares of the company into a foundation, enabling HEIDENHAIN to invest extensively in exciting new technologies. The result? Game-changing innovations that help our customers and their end-users gain an edge in competitive, ever-changing industries.
---
Mailing Address:
333 East State Parkway
Schaumburg, IL 60173
United States of America
Tel: 8474900520
Fax:
Website: https://www.heidenhain.us/
Company Category: Industrial Robotics
Geographic Region: USA - North East
Company Sector: Manufacturing
Keywords: motion control, linear encoders, rotary encoders, machine co
Partner Status: Marketing Partner

---
Products
This Company does not currently have any Products
---
Articles
This Company does not currently have any Articles
---
White Papers
This Company does not currently have any White Papers
---
Press Releases
Embedded bearings provide excellent stiffness and decrease installation efforts up to 70%-
With its small dimensions and high reliability, HEIDENHAIN's new KCI/KBI 1300 series of inductive rotary encoders are made specifically to support compact servomotors for collaborative and service robots.
---