Manufacturing

Marketing Partner
---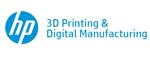 HP 3D Printing
HP Inc. creates technology that makes life better for everyone, everywhere. Through our portfolio of personal systems, printers, and 3D printing solutions, we engineer experiences that amaze. HP 3D Printing technologies are reinventing design and manufacturing, by unlocking the full potential of 3D printing."
---
Mailing Address:
5555 Windward Pkwy
Alpharetta, GA 30004
United States of America
Tel: (877) 468-8369
Website: https://www8.hp.com/us/en/printers/3d-printers/industries/industrial.html?jumpid=af_8ed21d836d
Company Category: Factory Automation
Company Sector: Manufacturing
Keywords: Additive, Printing, 3D Printing, Manufacturing
Partner Status: Marketing Partner
---
Products
This Company does not currently have any Products
---
Articles
When HP set out to develop this technology, the aim was to push beyond prototyping and enable repeatable, higher volume additive manufacturing. We can do this by combining a powder bed fusion approach with HP's Thermal Inkjet (TIJ) technology.
---
White Papers
This Company does not currently have any White Papers
---
Press Releases
This Company does not currently have any Press Releases
---