Distributor

Marketing Partner
---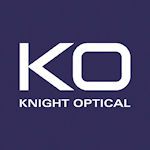 Knight Optical (USA) LLC
We are a trusted leading global figure in the production and distribution of scientific, stock and custom precision optics with over 30 years' experience providing optical solutions for a huge range of instrumentation in most industrial and research sectors, building strong reliable relationships. Our team supplies customized precision optical components in UV-VIS-NIR materials. No product is released to the customer until it has been examined in our advanced metrology laboratory.
---
Mailing Address:
1130 Ten Road Road Suite D-102
North Kingstown, Rhode Island 02852
United States of America
Tel: 4015837846
Email: usasales@knightoptical.com
Website: https://www.knightoptical.com/
Company Category: Other Topics
Company Sector: Distributor
Keywords: Precison Optical Components Optics for Robotics
Partner Status: Marketing Partner
---
Products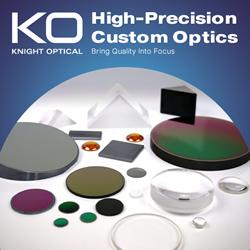 In the era of Industry 4.0, automation and machine learning drive the future. Knight Optical stands at the forefront, collaborating globally to supply precision optical components that power the robotics and automation sector. From UAVs, drones, and robotics to machine vision, LiDAR-driven car sensors, and renewable energy, our optics empower innovation. Optical components play an important role within the industry, including: Optical windows and domes safeguard systems in unmanned vehicles while preserving the field of view for cameras. Infrared lenses with aspheric surfaces elevate thermal imaging. Optical filters excel in machine vision, with colour glass, interference, and dichroic filters in our stock. Knight Optical provides stock components and custom solutions made to your exact specs. With every component undergoing rigorous metrology and QA checks before shipment, you are sure to experience true precision, innovation, and assurance.
---
---
White Papers
This Company does not currently have any White Papers
---
---