Distributor

Marketing Partner
---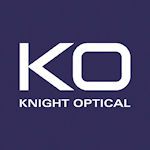 Knight Optical (USA) LLC
We are a trusted leading global figure in the production and distribution of scientific, stock and custom precision optics with over 30 years' experience providing optical solutions for a huge range of instrumentation in most industrial and research sectors, building strong reliable relationships. Our team supplies customized precision optical components in UV-VIS-NIR materials. No product is released to the customer until it has been examined in our advanced metrology laboratory.
---
Mailing Address:
1130 Ten Road Road Suite D-102
North Kingstown, Rhode Island 02852
United States of America
Tel: 4015837846
Fax: Knight Optical (USA) LLC
Email: usasales@knightoptical.com
Website: https://www.knightoptical.com/
Company Category: Other Topics
Geographic Region: USA - North East
Company Sector: Distributor
Keywords: Precison Optical Components Optics for Robotics
Partner Status: Marketing Partner
---
Products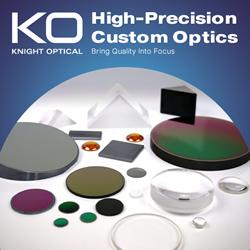 Knight Optical (KO) has provided discerning engineers, designers, and the like from the automation sector with dependable, premium-quality optics for over three decades. Throughout this time, the leading supplier has helped refine the precision of some of the world's most innovative technologies and partnered with a wide range of companies throughout the industry. In this article, Automation talks to KO about its involvement in the sector and, ultimately, finds out more about how the optical brand can help your supply chain process.
---
---
White Papers
This Company does not currently have any White Papers
---
---