Software

Marketing Partner
---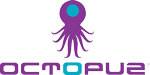 OCTOPUZ
For the past 15 years, OCTOPUZ has specialized in the design, development, implementation, and customization of superior Offline Robot Programming (OLRP) software for industrial robot applications. Our focus is to provide an industrial robot software solution that not only enables companies to reach a higher level of efficiency with their processes but also opens opportunities for them to enter new markets and expand their business potential. OCTOPUZ was built on the concept of taking complex robot programming and making it simple.
---
Mailing Address:
170 Columbia St. West, Suite 6
Waterloo, ON N2L 3L3
Canada
Tel: 1-877-456-4519
Fax:
Email: info@octopuz.com
Website: http://www.octopuz.com
Company Category: Industrial Robotics
Geographic Region: Canada - East
Company Sector: Software
Keywords: OCTOPUZ, Programming, Software, Simulation
Partner Status: Marketing Partner
---
Products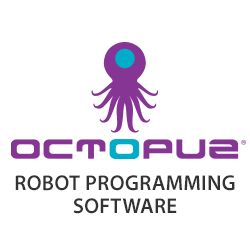 OCTOPUZ makes complex robot programming simple through cutting-edge Offline Robot Programming Software (OLRP) that enables detailed robot operations, complete with machinery and manufacturing components, to be first simulated on a computer, then output for the real world. Within this virtual cell, OCTOPUZ uses built-in machine logic to identify the optimal toolpath trajectory and program the required code for a multitude of industrial tasks. The code is then output for the specific robot brand, for use in the real world.
---
---
White Papers
This Company does not currently have any White Papers
---
---