Manufacturing

Marketing Partner
---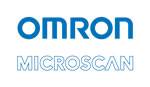 Omron Microscan
Omron Microscan is a global leader in the design and manufacture of Machine Vision, Auto ID and Verification solutions. From product inspection to robotic guidance to barcode and direct part mark decoding, Omron Microscan products serve a broad range of applications and are recognized worldwide for high quality and leading technology. Omron Microscan is a business unit of OMRON Corporation.
---
Mailing Address:
700 SW 39th Street
Renton, WA 98057
United States of America
Tel: (800) 762-1149
Fax: (425) 226-8250
Email: mswebadmin@microscan.com
Website: http://www.microscan.com
Company Category: Factory Automation
Geographic Region: USA - North West
Company Sector: Manufacturing
Keywords: microscan, machine vision, barcode, reader, vision
Partner Status: Marketing Partner
---
Products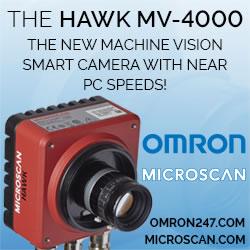 Awe-inspiring power and superior flexibility is sheathed within the contoured casing of the HAWK MV-4000. This smart camera builds upon the previous generation by quadrupling processing power and achieving real-time trigger response using an FPGA. Its state-of-the-art algorithms make it an excellent tool for any industry, whether the requirement be code reading, code verification, inspection, guidance, gauging or a combination of all four.
---
---
White Papers
MACHINE VISION CAN DO MORE THAN YOU THINK - AN INTRODUCTION TO MACHINE VISION TOOLKIT
Many are unaware of the extent to which the theoretical field of computer vision has produced tangible benefits for manufacturing. Embodied in compact smart cameras as well as powerful, PC-connected camera systems, the brilliant work of academicians is being used daily to make industrial operations safer, steadier and more productive. The ability to automatically extract information from digital images opens many doors for manufacturers striving to cut costs, improve quality and streamline their processes overall. The primary uses of machine vision are inspection, gauging, and robot guidance. This white paper by Omron Microscan explores machine vision's fundamental functions, benefits for industrial automation and real-world applications.
---
---