Manufacturing

Marketing Partner
---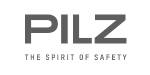 Pilz Automation Safety, L.P.
Pilz is a leading, innovative automation technology company offering automation solutions integrating safety management. As experts in automation safety, Pilz offers innovative products and services in the areas of safe sensor technology, control technology, drive technology, operator and visualization systems, consulting, engineering and training. As a solution supplier, Pilz services encompass the entire machine lifecycle, including risk assessment, safety concept, safety design, and more.
---
Mailing Address:
7150 Commerce Blvd.
Canton, MI 48187
United States of America
Tel: 734-354-0272
Fax: 734-354-3355
Email: info@pilzusa.com
Website: http://www.pilz.us
Company Category: Factory Automation
Geographic Region: USA - North East
Company Sector: Manufacturing
Keywords: Safety, Automation, Training, Risk Assessment
Partner Status: Marketing Partner
---
Products
This Company does not currently have any Products
---
Articles
Safety gate system and safe interlocking for a core cutter. Where axles rotate, masses are in motion and cutting tools are in action, there is always the question of safety for man and machine.
---
White Papers
This Company does not currently have any White Papers
---
Press Releases
Pilz stands defiant against major cyberattack and sees it as an opportunity for restructure.
With the Pilz Modular Training Program, Pilz helps customers design a custom course schedule utilizing existing Pilz training modules. The Pilz team can also create a test for each course, allowing customers to fully assess employees' knowledge level before and after a course. Customers get the training they need, delivered when they need it.
New force and pressure measurement system, PROBms, guarantees the standard-compliant safety of human robot collaboration (HRC)
---