Manufacturing

Marketing Partner
---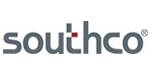 Southco, Inc.
Southco, Inc. is the leading global designer and manufacturer of engineered access solutions. From quality and performance to aesthetics and ergonomics, we understand that first impressions are lasting impressions in product design. With unrivalled engineering resources, innovative products and a dedicated global team, Southco delivers the broadest portfolio of premium access solutions available to equipment designers throughout the world.
---
Mailing Address:
210 N. Brinton Lake Road
Concordville, PA 19331
United States of America
Tel: 610 459 4000
Fax:
Email: info@southco.com
Website: https://southco.com/en_us_int/
Company Category: Factory Automation
Geographic Region: USA - North East
Company Sector: Manufacturing
Keywords: hardware, latches, safety, access, engineering
Partner Status: Marketing Partner
---
Products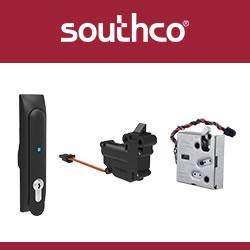 Many robotics engineers need to securely mount and latch sensitive electronic components in their robotics applications; Southco is able to help reduce theft and vandalism with our proven and reliable access technologies. Learn how Southco can help secure your robotics, or other smart city application, from theft and vandalism.
---
Articles
This Company does not currently have any Articles
---
White Papers
SMART CITIES SECURITY - LEARN HOW TO ENHANCE THE PHYSICAL SECURITY OF YOUR SMART CITY APPLICATION
As Smart Cities equipped with advanced technologies like 5G, smart lighting, and electric vehicle charging are deployed there is a need for well-designed and secure enclosures to protect the equipment from theft and vandalism. Read our article to learn about design considerations for your Smart City applications including: Reducing theft and vandalism with flush or concealed locking mechanisms, Increasing security for your application with Electronic Access solutions, Differentiating your application design with innovative access solutions. Learn more about how Southco's access hardware solutions can help you protect your smart city application.
---
---