One of the most interesting features of this update to the Robotics program is the added module on autonomous robots. Autonomous robots are one of the fastest-growing sectors in the industry, with an increasing number of commercial and industrial applications.
GBC Technical Training Updates its Robotics Program
Case Study from | George Brown College Technical Training
George Brown College Technical Training is proud to present an updated version of the Robotics Technician online certificate program. The program provides a basic introduction to the theory and practice of using industrial robots in manufacturing. This new edition of the program has been enriched with an additional learning module on Autonomous Robots and an upgraded version of the simulation software, RoboLogix.
A new module on Autonomous Robots
One of the most interesting features of this update to the Robotics program is the added module on autonomous robots. Autonomous robots are one of the fastest-growing sectors in the industry, with an increasing number of commercial and industrial applications. They are currently used in large warehouses to sort, stack and retrieve items and are the primary transportation mode in large automated manufacturing facilities. The new generation of autonomous robots will likely be more or entirely autonomous, but they will use the same principles of control systems. Over the last few years, there have been significant developments in the field of biped (walking) and quadruped (crawling) robots, which has implications for exciting opportunities for robots that can walk, run or fly.
To address this important industry trend, we have updated the Robotics Technician program content with a module on autonomous robots. This module introduces the basic concepts and techniques used within the field of mobile autonomous robots. It covers the principles of robot motion, forward and inverse kinematics of wheeled platforms, and provides a general overview of mobile robot control architectures, with an emphasis on the use of wheeled mobile robots and manipulators in industry and society.
"The cost of autonomous robots continues to decrease, while its features and functionality continue to grow. Consequently, employment opportunities for programming, servicing and repairing autonomous robots are expected to increase significantly in the next decade."
Colin Simpson, Dean, Centre for Continuous Learning
Robologix gets three more virtual worlds
RoboLogix is an interactive 3D simulation software, which enables students to get hands-on experience in four different 3D learning environments, called "worlds". These 3D worlds are a realistic simulation of control systems using robotic equipment. They include Pick and Place, Arc Welding, Spot Welding and Paint. Now you can use the Paint 3D world to define different painting parameters to be applied to the vehicle by a robot (coverage area, thickness and the shade of the colour). In the Arc Welding 3D world, path segments allow you to organize arc welding into segments for simple edits or modifications rather than redoing the entire path description. With RoboLogix, students can test and debug their programs in a safe environment and run the simulator to test and visually examine the execution of robot programs.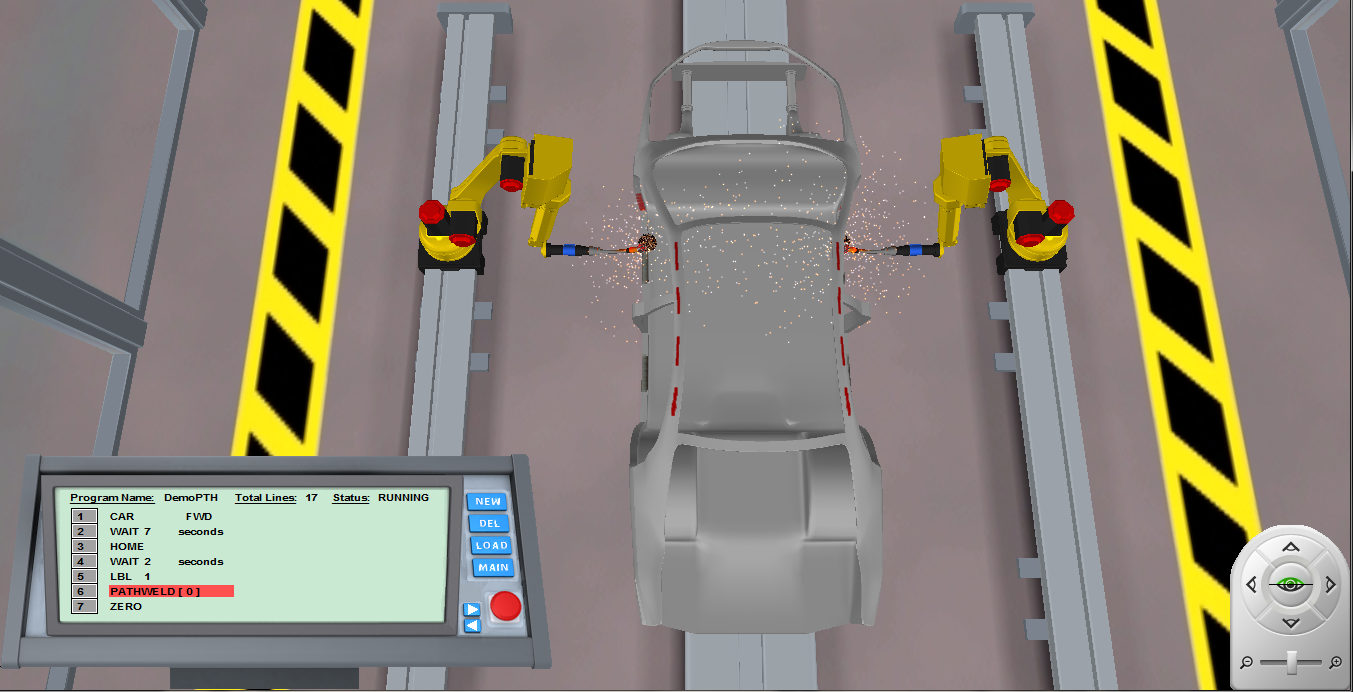 The advantage of self-paced, online learning
The Robotics Technician program is a self-paced training program with continuous enrolment. This means that students can start the program when it suits them and work through the curriculum at their own pace. They can study and take exams in the comfort of their homes. As with all other GBC Technical Training programs, students in the Robotics Technician program have access to online resources, the Discussion Forum and tutorial and technical support (by phone or e-mail.)
With so many companies implementing industrial robots in their manufacturing facilities, it has never been a better time to get into this exciting, interdisciplinary field.
The content & opinions in this article are the author's and do not necessarily represent the views of RoboticsTomorrow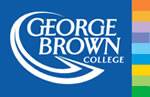 George Brown College Online Robotics Training
George Brown College (GBC) is a fully accredited post-secondary institution and has established a reputation for equipping students with the skills, industry experience and credentials to pursue the careers of their choice. It is the third largest provider of distance education courses in North America. The self-paced distance education programs in Automation, Electronics, Electromechanics, PLC's and Robotics are designed for adult learners seeking independent study in the rapidly growing field of manufacturing technology. Created for those who cannot attend college on a part- or full-time basis due to other commitments such as work and family, these programs have no post-secondary academic prerequisites. This Robotics Technician certificate program introduces the concepts of industrial robots and explains how they are used in a plant or manufacturing system. The primary focus of the program is on automated manufacturing processes, as well as the role of robots and their support equipment.
Other Articles
The purpose of this program is to help graduates prepare for career opportunities in a variety of positions in field including automation, process control, PLCs, robotics, packaging, power generation, mining, machine design, and building automated systems, maintenance, transportation, systems integration, component testing, technical sales, quality control and a host of other fields.
The program is offered in an asynchronous format, which means you can study any time, any place. We also offer a "pay as you go" tuition option where students pay for each course as they complete it.
---
Comments (0)
This post does not have any comments. Be the first to leave a comment below.
---
Post A Comment
You must be logged in before you can post a comment. Login now.
Featured Product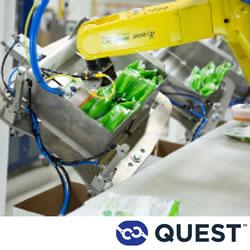 Quest is a leading manufacturer of industrial automation equipment focusing on robotics and vision-guidance. With expertise in the food, beverage, and dairy, Quest optimizes floor space for customers experiencing growing demand and helps improve their overall production line flexibility and efficiency. Quest offers application-specific software on their robotic products, including pick and place, case packing, and palletizing systems to simplify system setup and streamline configurability. Quest is a product brand of ProMach, a global leader in packaging line solutions.