The use of Avidbots' autonomous floor scrubbing robot, Neo, has saved thousands of hours of labor for some of the world's cleanest airports.
Avidbots, a leading Canadian-based robotics company, is proud to highlight the contribution of its autonomous floor scrubber, Neo, to top winners of the 2023 World Airport Awards.

The winners were recently announced by Skytrax, an aviation rating firm. Reviewing more than 550 airports globally, the annual survey evaluates a variety of traveler-specific topics, ranging from terminal comfort, cleanliness and hygiene to check-in, staff friendliness, taxi availability and much more.
For several years running, Avidbots Neo has supported custodial teams within the world's best and cleanest airports.
Six of the world's top 10 airports have deployed Neo, the autonomous floor scrubbing robot. Of the top 10 cleanest airports, Avidbots is cleaning six of the top 10.
Additionally, the top two cleanest airports use Avidbots' autonomous cleaning solution to optimize, streamline and improve their floor care operations.
Neo's contributions were also present in numerous regional categories, including:
Five of Asia's top 10 cleanest airports, including the top two (Tokyo Haneda, Singapore Changi, Tokyo Narita, Hong Kong and Seoul Incheon)
Europe's number two cleanest airport (Zurich)
"We are excited to see Neo, prominently featured for several years running, supporting the cleaning efforts of the best airports around the globe," said Faizan Sheikh, CEO and co-founder at Avidbots. "Airports see the value of our autonomous floor-scrubbing robots, which deliver an efficient, reliable and measurable clean every time. Its use by the top cleanest airports is a testament to Neo's ability to provide quality floor cleaning for an improved guest experience."
Avidbots has been revolutionizing the robotic cleaning market since its founding in 2014. Recently, Avidbots raised $70 million USD in Series C funding to accelerate its timelines for bringing new products to market and continuously improving its autonomous driving software and customer service.
Powered by Avidbots Autonomy, Neo understands its operating environment and takes action to maximize cleaning productivity while minimizing human intervention. Avidbots Command Center can manage, monitor and measure Neo(s) from anywhere in the world 24/7/365.
Today, more than 1,000 Neos are deployed in more than a dozen countries throughout the world in various high-traffic commercial environments, such as education, healthcare, manufacturing, retail, warehousing, airports and transit hubs. For more information, visit Avidbots.com.
About Avidbots
Avidbots is a robotics company with a vision to make robots ubiquitous to unlock humanity's potential with a hyperfocus on autonomous cleaning. Their groundbreaking product, the Neo autonomous floor scrubbing robot, is deployed around the world and trusted by leading facilities and building service companies. Founded in 2014 and headquartered in Kitchener, ON, Canada, Avidbots offers comprehensive service and support to customers on five continents. Avidbots is backed by top global venture capital firms, including Jeneration Capital, BDC Capital, BMO Capital Partners, GGV Capital, Golden Ventures, Golden Vision Capital, Kensington Capital Partners, Next 47, Nicola Wealth, SOSV and True Ventures.
Featured Product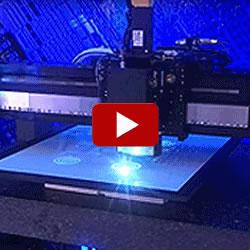 Hexapod micro-motion robots are based on a very flexible concept that can easily solve complex motion and alignment problems in fields including Optics, Photonics, Precision Automation, Automotive, and Medical Engineering.