While most companies are focused on how drones work in the sky, XWorks is setting its sights on how they work on the ground, using a landing pad they call the RDISt (Robotic Docking and Interchange Station).
What does the future of drone technology look like? We have an idea!
Eric Tabor | XWorks
A startup drone technology company with bases in Texas and Oklahoma has just released, what it is calling, its flagship product, and it's not what you might think. While most companies are focused on how drones work in the sky, XWorks is setting its sights on how they work on the ground, using a landing pad they call the RDISt (Robotic Docking and Interchange Station).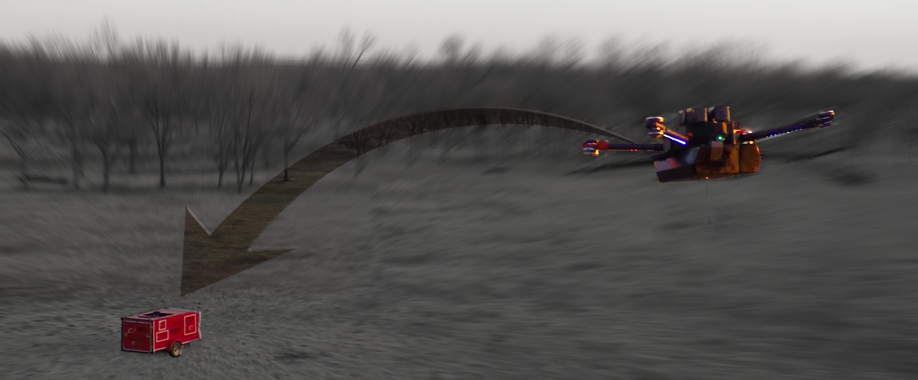 "There are questions that have to be answered before drone technology can move forward throughout the US, and really throughout the World…" says Brian Meier, Founder of XWorks. "Where will drones land when they reach their destination? Where will they be sheltered from the elements when not in use? How will they recharge when their battery runs low during a mission? These are all questions that are solved by our landing pad…we believe there are three primary keys to the drone ecosystem in the United States: Drone Technology, Airspace Integration, and Landing Pads. All three of these must be in place before drones can truly integrate into society, and only a handful of companies in the world are working on the landing pad; that is where we at XWorks are planting our flag. To date we have accomplished close to a thousand completely autonomous landings and takeoffs and feel…it's ready."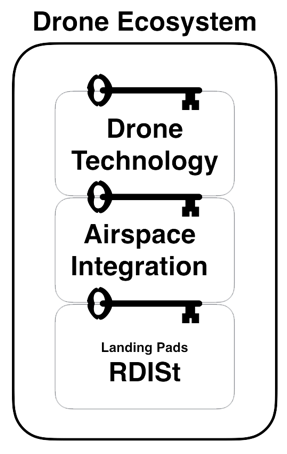 XWorks Chief Technology Officer Tiziano Fiorenzani stated, "The RDISt can completely act on its own; it recovers the drone, changes the drone's power supply, can remove packages and deliver them like a kiosk, can place a drone in and out of a storage hangar, and send it back up for a mission, all without the need of human interaction. The fact that the drone can be launched and recovered automatically opens up a new world of possibilities."
"We know that today drone flights are rare; they are handled only by qualified pilots operating in sparsely populated areas, but tomorrow drones will be operating in much higher volumes and by everyday consumers. This means that we will need solutions that make the interaction with drones simple, reliable, and automated; and that is exactly what we have created with our landing pad. This is the way for drones to truly integrate into society." said Meier.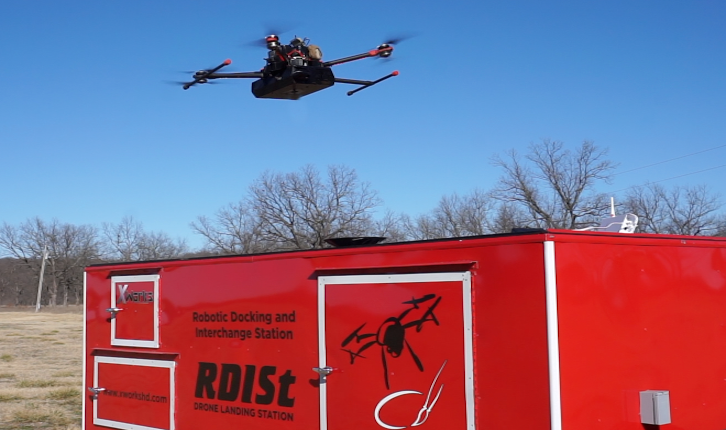 The concept is a new and fresh approach in the drone tech world and has some interesting applications. XWorks is claiming their landing pad will "revolutionize" many areas; according to its website, "…oil and gas well sites can be monitored remotely, security firms will be able instantly deploy drones and observe an area, police departments will be able to automatically deploy several drones in multiple locations without training the officer on the ground or calling in a helicopter, fire departments will have the ability to use drones to assist them without the need for deployment training, drone package delivery will be in a kiosk format for anyone to use, farmers will check crop health by tapping a screen, poaching can be significantly reduced, search and rescue will be automated, and much more."
XWorks is one of the many drone technology companies that are scrambling for the attention of customers and investors during what many believe is a tidal wave of drone services over the next 10 years; but the company believes its model is quite different in that it is offering a truly automated system by taking the human element completely out of the operation. Meier stated, "XWorks is not trying to compete in the market by being yet another drone manufacturer; as a matter of fact, we are making our landing pad compatible with other manufacturer's drones. XWorks is taking the operating human completely out of the equation; then drones can truly serve in an automated way."
To see the RDISt in action go the XWorks website at xworkshd.com.
The content & opinions in this article are the author's and do not necessarily represent the views of RoboticsTomorrow
---
Comments (0)
This post does not have any comments. Be the first to leave a comment below.
---
Post A Comment
You must be logged in before you can post a comment. Login now.
Featured Product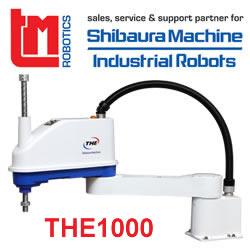 Designed for assembly and inspection applications in the electronics equipment and automobile components industries, the THE600 SCARA is a powerful automation tool. Advancing from the specifications of the existing THE400 SCARA, the THE600 has been developed to meet growing demand for fast-cycle automation. The THE600 model includes improvements in synchronised control and tracking precision. The THE600 is compact in design and offers improved high speed, with 60 per cent higher payload capacity than competing SCARA models in the same price range, making it the price-to-performance leader. Affordable price, impressive performance.