Cable Engineered to Pass the K9 Crush Test Wanted: Extreme engineering challenges. Send us your most demanding application today. Watch the K9 Crush Test Video Now! Find Out What's Next! http://www.northwire.com/ViralvideosOver.php
Cable Engineered to Pass the K9 Crush Test

Wanted: Extreme engineering challenges. Send us your most demanding application today.
Watch the K9 Crush Test Video Now!
Find Out What's Next!
http://www.northwire.com/ViralvideosOver.php
Featured Product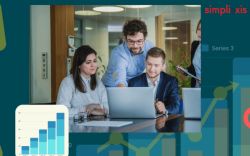 Honeywell Intelligrated has distribution and fulfillment expertise, system integration experience and innovative robotic controls foundation to relieve labor and productivity pressures in your distribution center.