Today announced the appointment of Nancy Nunziati as vice president of marketing and Allen Hollingshead as vice president of sales, Americas.
NEWARK, Calif., July 9, 2012 -- Neato Robotics®, a Silicon Valley company that pioneers new technologies and products to free people from household chores, today announced the appointment of Nancy Nunziati as vice president of marketing and Allen Hollingshead as vice president of sales, Americas. Both executives will report directly to CEO Warren Flick.

As vice president of marketing, Nunziati will lead marketing strategy development and execution, product marketing, branding and corporate identity, company and product positioning, advertising and public relations, and internal and external communications for Neato Robotics. She is responsible for driving global demand generation, retail product and packaging design, and all online and social media properties.
In his role as vice president of sales, Americas, Hollingshead will oversee the sales team and channel marketing programs for the Americas. His responsibilities include account penetration, distribution and overall growth.
"Nancy and Allen will each play pivotal roles in driving demand and sales for Neato Robotics products through our rapidly-expanding channels of distribution around the world," said Neato Robotics CEO Warren Flick. "They both have outstanding track records and decades of experience in growing the value and market share of numerous leading brands."
With more than 25 years of experience working with technology companies, Nunziati has developed and executed dozens of creative and dynamic marketing strategies and programs. Her management experience ranges from early-stage startups to multi-billion dollar global powerhouses, such as Cisco and Logitech. She worked with Logitech for more than a decade in various roles, including director of Internet marketing and e-commerce; senior manager, customer satisfaction; and various product marketing management positions. Other brands she represented include NETGEAR, Dolby Laboratories and Palm/HP. Nunziati also worked on pro-bono marketing projects for non-profits through the Taproot Foundation. In addition to her extensive technology marketing experience, Nunziati has recently worked with several up and coming musical artists to produce a music video and an award-winning album. She earned her Bachelor of Arts degree from the University of California, Berkeley.
Hollingshead is a dynamic leader with extensive marketing, sales and general management experience. During the last fifteen years, he has generated more than $3 billion in revenues and driven significant margin and market share growth for several global business leaders. Prior to joining Neato Robotics, he served as senior vice president of international sales and business development for Sensio, Inc., a privately-held international home kitchen appliance company that designs, markets and manufactures products for the retail consumer products category. He expanded its private-label business for large retailers such as Wal-Mart, Kohl's and JC Penney's, as well as core branded business across all retailers.
Between 1995 and 2009, he worked in various senior management roles for Hamilton Beach Brands, including more than 12 years as vice president, consumer, global commercial sales and international consumer sales and marketing. Hollingshead earned his Master of Business Administration degree from Virginia Commonwealth University and a Bachelor of Science degree in Business from Arizona State University. He also completed executive management programs at Harvard Business School, University of Michigan and the Thunderbird School of International Business.
About Neato Robotics Neato Robotics believes it is possible to create robots smart enough to perform household chores as intelligently and efficiently as a human. Neato is dedicated to improving consumers' lives, allowing them to spend less time cleaning and more time with family and friends. Neato is driving innovation with products like the Neato Robot Vacuum that are smarter, more powerful, and more effective than anything previously seen on the market.
For more information, please visit www.neatorobotics.com
Featured Product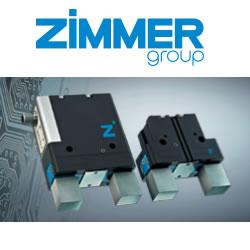 IO-Link is the first standardized IO technology worldwide for communication from the control system to the lowest level of automation.