Can be equipped with 2 robots in different configurations
Reis Robotics presents the biggest robot of the company's history: 135 x 12 x 3m work envelope are available, e.g. for economic production of large structures in railway vehicle construction, shipbuilding, steel construction or wind energy power plant construction.

The bridge gantry the type RBP can be equipped with 2 robots in different configurations. Besides the longitudinal and the transversal axis of the gantry itself the Reis robot type RV20-16 can also be moved along a vertical axis. Thus, a total of 15 axes are available. Alternatively the 3 hand axes of the articulated-arm robot can be combined with 3 linear axes to achieve a 6-axis robot. This solution is typical for Reis Robotics: as manufacturer, Reis has the ability to configure the axes according to the task.
Typical applications are e.g.
• MAG welding and plasma cutting of ship building sections: Programming is made offline via CAD/CAM coupling in piece number 1. Optical sensors balance the tolerances. Welding equipment with a total weight of 4t can be carried along on the gantry.
• Spot and laser welding of railway vehicles: Here, the left and right side wall as well as floor and roof structure are accommodated under the gantry. Matching payloads and pressing options are available for the application technology.
• Manufacturing of blades for wind energy plants and boat hulls: Here the gantry makes use of its full work envelope. Versions can be easily programmed via macro technology.
About Reis Robotics
Reis Robotics is an innovative company leading in robot technology and system integration.
The Reis Robotics group with international activities has its headquarters in Obernburg, Germany and is a market leader for automation systems. The American HQ's is located in Elgin, IL and a sales/spare parts office in Valencia, CA. We have multiple offices worldwide.
For more than two decades, Reis has been one of the most important integrators for automation systems in all major industry sectors. In addition to articulated arm robots the product range also includes linear robots, gantries, horizontal articulated arm robots and other special robots and automation handling systems. Additional products include: Extrusion Systems, Laser Systems, Solar Systems, Die Casting/Foundry Systems, and Try-out and Spotting Presses as well as Trim Presses and Trim Tools.
REIS ROBOTICS designs, delivers and installs completely integrated automation systems. The company's success since 1957 is based on the great experience gained during planning and execution of turnkey automation systems. For this, Reis Robotics offers a broad product range of material handling technology and industrial robots (welding robots, casting robots, handling robots, laser robots, soldering robots, assembly robots, and many others), peripheral modules and services for automation solutions in all major application fields.
Featured Product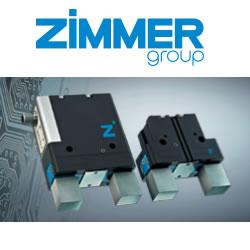 IO-Link is the first standardized IO technology worldwide for communication from the control system to the lowest level of automation.