February 12-14, 2013, at the Anaheim Convention Center, in Anaheim, California, Booth # 3051
MONROVIA, CA - Miyachi Unitek Corporation, a leading manufacturer of welding equipment and laser processing systems, announces a number of new product innovations to be highlighted at the Medical Design & Manufacturing (MD&M) West exposition and conference, to be held February 12-14, 2013, at the Anaheim Convention Center, in Anaheim, California, Booth # 3051. On display will be the new LF Series Fiber Laser, Mu Desktop Galvo Fiber Laser Welding System, and Sigma Laser tube cutting system.

The new LF series fiber lasers are ideal for micro spot and seam welding applications as well as fine cutting, with power levels from 100-500W and a selection of beam qualities to suit each application need. A high definition large screen pendant enables quick and easy programming.
The Mu Desktop Galvo Fiber Laser Welding System on display is the company's newest welding system, and features the motion capabilities of a stage-based system in a highly compact footprint. Fiber and Nd:YAG compatible, the new system has an average power of up to 500W, and high speed galvo motion. The Class 1 mini workstation is available in number of configurations, one with a vertical door that provides quick access for loading and unloading. Options include through-the-lens vision, extraction, and custom tooling. The Mu is also available as a Class 4 system, and may also be configured as a welding sub-system for machine integration.
The Sigma Laser tube cutting system on display offers high speed and high precision cutting of stainless and Nitinol materials. A new tooling innovation enables high quality, high yield cutting of tubing down to 0.01-inch diameter.
Applications engineers will be available at the booth to discuss using the latest welding systems, along with other applications, including marking, cutting and micro machining for medical device manufacturing.
For more information on Miyachi's technology for the medical device market, please visit Booth # 3051 at MD&M West.
About Miyachi Unitek
Miyachi Unitek is a leading manufacturer of equipment and systems for resistance welding, laser welding, laser marking, laser cutting, and hot bar reflow soldering and bonding. The company provides products to a wide range of markets, including the medical device, battery, electric vehicle, and solar industries, as well as the global electronics, automotive, and general industrial markets. Miyachi Unitek is an ISO9001 certified company. Contact Miyachi Unitek at its company headquarters, located at 1820 S Myrtle Ave., Monrovia, CA 91016, by phone at (626) 303-5676, or by email at info@muc.miyachi.com. Find out more about the company's products and services at www.miyachiunitek.com.
Featured Product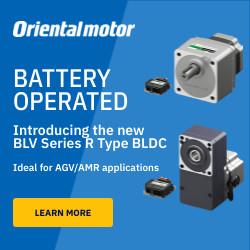 The BLE2 Series replaces our popular BLE Series and continues our brushless motor advantages by featuring an all new compact, high-power and high-efficiency brushless DC motor combined with a Driver that can be digitally set and controlled via external DC voltage or by the front panel. The BLE2 Series can easily compete with larger 3-phase inverter driven motors in many more applications, with built-in simple holding torque function, saving space and increasing performance thanks to the advantages of a brushless motor design. The BLE2 Series has a maximum speed of 4000 r/min, achieving a speed ratio of 1:50 (80 to 4000 r/min). The new motor structure is small than previous models and enables high power and high efficiency while incorporating easy setting, installation and wiring. The new motor connector offers IP66 degree of protection and allows for easy and direct connection between motor and driver with two available orientation of cable outlet direction. Standardized use of stain