Accurate, fast and secure
The production of around 200,000 parking distance sensors daily represents an exceptional challenge for automation. In particular, assembly of the contact pins and associated integrated quality control requires the utmost precision whilst maintaining high-speed duty cycles.

Parking distance sensors are doing a roaring trade. These useful little helpers that are already a must-have feature on cars in the luxury segment are now becoming ubiquitous on almost all vehicle classes. More and more vehicle owners are impressed by the additional convenience and safety they afford, and demand is steadily growing.
One prominent supplier currently produces over 200,000 parking distance sensors daily, thus covering a large part of demand throughout the world. High quality standards and equally high demands on output and accuracy are prerequisites in the production of sensors that must work reliably in all weather conditions. Unsurprisingly, there is no viable economic alternative to fully automated production.
Mounting the extremely fine contact pins into the sensor's molded housing is a particularly intricate task in the manufacturing process. Even for the experts in high-quality testing and automation at Kutzschbach Electronic, this particular application proved to be something of a challenge when they were designing the assembly, as Walter Wüst, Head of Software Development at Kutzschbach recalls: "A lot of technical expertise goes into our equipment for assembling the sensor housing and contact pins. We had to find some way of realizing precision mounting of the pins within the tolerance range of a tenth of a millimeter using a six-axis robot while keeping pace with the tremendously fast duty cycles."
Rotary indexing machine: Small footprint with maximum output
Over more than 30 years, Kutzschbach Electronic has accumulated a wealth of expertise in the IT industry, including software development, automation and measurement technology. Kutzschbach software developers utilize high-level programming languages for many applications in the field of measurement and data technology. With the benefit of experience from dozens of projects to call on, the decision was made to go for a rotary machine in this instance, which would satisfy the twin criteria of small footprint and high output. However, in order to ensure a certain degree of flexibility, the rotary table has been designed with several vacant stations that offer space for additional tasks and variants. There are currently almost twenty Kutzschbach installations producing around a dozen different versions of the sensor on machines that are almost identical in layout at production sites in Germany, in Europe and around the world.
Assembly always follows the same sequence. The sensor housings arrive at the plant on workpiece carriers via a transfer system. A linear unit takes care of feeding and positioning the piezo sensor housing on the rotary plate. At the first station, a simple quality check is carried out in which the piezo element is subjected to measurement of its electrical resistance and capacitance.
The next stop is the real highlight of the system. This is where the highly accurate positioning of the delicate pins inside the sensor housing takes place. A six-axis robot set to work at top-speed handles the task. The robot's job is similar to the ultra-fast threading of yarn in the eye of a needle, and that happens more than 10,000 times a day with the same infallible precision.
Robots: Precision and high speed required
The requirements profile for selecting the robot was thus clearly defined. What was needed was a six-axis robot with superior performance in terms of speed and precision. In addition, the space-optimized plant layout meant that the robot had to be compact and remain reliable whilst working three shifts. Walter Wüst summarizes why the choice came down to a Stäubli TX60: "The TX60 meets our requirements to perfection. However, what is unique about this Stäubli robot is its incredible accuracy and repeatability, which a standard robot can barely attain and which is crucial for this application."
A quick look at the station shows what is going on. The TX60 takes one of two contact pins directly from a punching station coupled to it - picking up the pins with the delicate miniature grippers is an extremely difficult process in itself. Maximum precision is then required whilst the contact pin is inserted into the sensor housing. In the thin-walled injection molding sits a guide that is barely visible to the naked eye in which the six-axis robot positions the pin securely, quickly and accurately. To complete assembly, the Stäubli machine picks the second pin and repeats the process.
Well over 10,000 units per plant per day
"In order to achieve an output of well over 10,000 units a day, we had to reach a cycle time of around five seconds for this sensitive precision mounting task," adds Walter Wüst. "Despite the Stäubli robot's high level of performance, systematic optimization work was needed to meet these requirements."  
After successful installation by the robot, the rotary table revolves round to a hydraulic power unit where the pins are pressed into their final position, an operation that the robot cannot perform with its refined miniature grippers due to the force required. The final step in the rotary indexing plant consists of connecting the pins by means of laser soldering. After one last quality check, the sensor housings, with pins now connected, are removed and continue via the transfer system to further stages in their manufacture.
"The fact that we have already built nearly 20 such plants for our customers emphasizes the productivity and profitability of this automated solution," says Roland Schmid, Head of Software Assessment Management at Kutzschbach. "The short cycle times and the required process stability in the intricate assembly task would certainly not be possible without the Stäubli robots.
About Stäubli: Textile machinery, connectors and robotics
Stäubli is a mechatronics solution provider with three dedicated divisions: textile machinery, connectors and robotics. Employing more than 4,000 people, Stäubli is an international group based in Pfäffikon (Switzerland) with offices in 25 countries and agency representation in 50 more.
Featured Product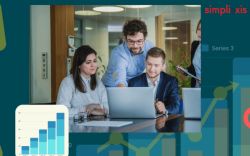 Honeywell Intelligrated has distribution and fulfillment expertise, system integration experience and innovative robotic controls foundation to relieve labor and productivity pressures in your distribution center.