IRVINE, Calif.--Probe Manufacturing, Inc., (OTC QB : PMFI), a global electronics design & manufacturing services company, announced today that it has secured a $250,000 purchase order from an existing customer that is a leading US manufacturer and supplier of advanced sensing devices for such industries as Medical, Aerospace, Automotive, and Automation Robotics. Since 1988, our customer has demonstrated steady growth and is a recognized market leader in the sensor industry both in the US and internationally. The products under the purchaser order will start shipping in the current fiscal quarter with the majority be shipped in the 3rd & 4th quarter of this year.

Although our company and the industry as a whole experienced slower growth during the last half of 2012 and the first quarter of 2013 as reported in our annual report, customer demand is starting to strengthen and our backlog has approximately doubled since March of this year," stated Kam Mahdi, CEO of PMI. "This customer offers the most advanced and sophisticated products in the sensor industry and we couldn't be more pleased that they continue to rely on PMI as their manufacturing partner."
About Probe Manufacturing, Inc.
Probe Manufacturing is a global electronics design & manufacturing services company providing innovators with business services through our factory in California and Utah as well as factories Worldwide. Headquartered in Irvine, California, Probe has been serving industrial, instrumentation, medical, aerospace, defense, automotive and renewable energy industries since 1994. Probe's common stock is traded on the OTC QB Market under the symbol PMFI. Further information is available on Probe's website: www.probeglobal.com.
Featured Product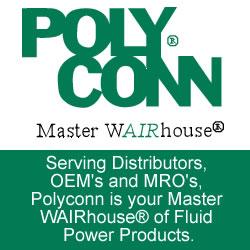 We can produce pneumatic hose and other pneumatic products to match your exact specifications. Our proficient engineering and quality management, coupled with outstanding customer service means Polyconn delivers high quality pneumatic components at competitive prices. Place your order or contact Polyconn for more information on our pneumatic hoses, pneumatic manifolds, Duratec® Pipe or any of our other top quality pneumatic products and components.