The clamping of thin-walled and easily deformed components is challenging. With the ROTA NCR 6-jaw compensation chuck, SCHUNK offers a standard solution for this type of workpiece. SCHUNK has standardized the sizes of the ROTA NCR with diameters up to 1200 mm opening up the possibilities for precision workpiece clamping with large lathe chucks.

The ROTA NCR consists of a central chuck piston, which has three inner pendulums positioned at 120°. Each pendulum works in conjunction with three pairs of base jaws, resulting in 6-point contact. With clamping force points being aligned towards the chuck center of rotation, even pre-machined parts can be centered without deformation of the workpiece. The ROTA NCR is available in sizes 165, 200, 250, 315, 400, 500, 630, 800, 1,000 and 1,200 mm diameters.
SCHUNK's ROTA NCR chuck offering can be utilized on virtually any turning application. It also offers the possibility for air and coolant feed through.
Featured Product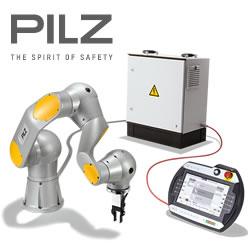 Our service robotics modules give you an easy start in robotics. Assemble your individual robot application - exactly according to your requirements: Service robotics modules consists of the manipulator module PRBT, the control module PRCM, the operating module PRTM and ROS modules. Our collision measurement set PRMS for human-robot collaboration (HRC) supports you reliably on your path to a safe application. Application areas of the service robotics modules can be found in service robotics and industrial environments. Benefit from our cost-efficient, flexible solution!