These systems are designed to minimize accidents by addressing the main causes of collisions: driver error, distractions and drowsiness.
July 15, 2013

Evansville, Indiana - Evana Automation Specialists, a subsidiary of Phillips Service Industries (PSI) and leading Systems Integrator and builder of custom, automated assembly and test systems, recently received a contract from a Tier 1 automotive supplier to provide a multi-station lean manufacturing system to assemble and test a lane departure warning system (LDWS).
A LDWS is a mechanism designed to warn a driver when the vehicle begins to move out of its lane (unless a turn signal is on in that direction) on freeways and arterial roads. These systems are designed to minimize accidents by addressing the main causes of collisions: driver error, distractions and drowsiness. In 2009, the U.S. National Highway Traffic Safety Administration (NHTSA) began studying whether to mandate lane departure warning systems and frontal collision warning systems on automobiles.
The Evana assembly and test solution, which is due to ship in May 2013, comprises of several semi-automatic workstations that will assemble circuit boards and lenses to holders, focus the lenses, place assembly into housings, label unit, test and pack out completed product. The units have complete serialization and traceability throughout the entire assembly process. Driver data, test values, press forces, etc. are captured and assigned in a database to the part serial number. The cells are designed with quick change tooling to allow the addition of future products.
"This exciting technology has really taken off globally for our customer," said Randy Wire, General Manager of Evana Automation Specialists. "This is the second lean manufacturing solution for this technology that Evana has been selected for by this customer."
Evana utilizes diverse technologies to specialize in motion control, robotics integration and system architecture by linking production equipment, material handling systems, data collection, networking, as well as computer software and hardware into flexible, unified technology. Test equipment can be integrated into assembly systems, stand alone systems for automatic testing, or manual test benches. Overall, Evana's custom assembly and test solutions improve efficiency for manufacturers all over the world in industries like automotive, aerospace, defense, healthcare and alternative energy.
You can follow Evana on Facebook, Twitter, Google+, LinkedIn and YouTube.
Featured Product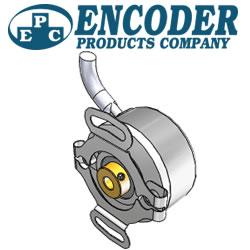 EPC is excited to announce our NEW online 3D Configurator. This new tool makes it even easier to configure EPC's products exactly how you need them for your application. The 3D Configurator interface is intuitive and works in any web browser for both desktop and mobile. It'll only take you a moment to learn your way around the program. Careful, though: it's so fun to play with, you may spend a whole afternoon on it!