IntelLiDrives releases a new low profile large aperture XY stage for automated microscopy applications.
Philadelphia, PA August 27, 2013

IntelLiDrives introduced Open Frame XY stages designed to replace manual stages found on the microscopes to provide motorized XY positioning of microscopy samples.
These motorized stages enable scanning speeds of 10 mm/s. The linear feedback ensures correct positioning with a resolution of 0.1 µm and repeatability of 0.25 µm, while user programmable motion profiles allows fast, smooth positioning without vibration or shock to delicate biological samples under investigation.
Characterized by high-speed scanning capabilities and high positional accuracy, this stage is ideal for automated positioning of a wide range of specimens and samples in many types of microscopy or imaging techniques and applications. Very precise manual fine positioning and control is easily achieved through the combination of a control system and an associated joystick option.
Optional large center aperture rotary stage can be installed to allow rotational degree of freedom.
This microscope stage can be used with many common microscopes such as Leica, Nikon, Olympus, and Zeiss, or for standalone operation as scanning stages. Microscope stage features a low profile of 45 mm overall height and a mechanical design that includes crossed roller bearings and hardened stainless steel rails, resulting in smooth movement and long life.
Pairing motorized microsope stage with IntelLiDrives controller allows users easily control the speed and position of the unit, adjust device settings, and to write custom scripts for microscopy automation tasks.
Features:
*Low Profile: 45 mm Tall
*Compact Footprint: 188 x 188 mm
*Stepper or Brushless Servo Motor
*Optional Linear Optical Encoders
*High Repeatability (0.25 µm)
*Large Center Opening
IntelLiDrives, Inc. manufactures linear actuators, XY tables and rotary tables for the industry, government, science and research institutions around the world. Our precision rotary actuators, XY stages and linear actuators are used in the applications in medical devices, life sciences, semiconductor and electronic assembly manufacturing, data storage, laser processing, military/aerospace, photonics, automotive and test assembly, research and development and other industries requiring high precision and throughput motion control solutions.
Featured Product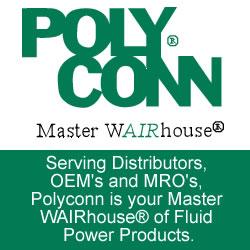 We can produce pneumatic hose and other pneumatic products to match your exact specifications. Our proficient engineering and quality management, coupled with outstanding customer service means Polyconn delivers high quality pneumatic components at competitive prices. Place your order or contact Polyconn for more information on our pneumatic hoses, pneumatic manifolds, Duratec® Pipe or any of our other top quality pneumatic products and components.