Seegrid's distributor partner, NITCO, is hosting the second annual Integrated Warehouse Solutions Open House Wednesday, October 9th from 9am-3pm in Foxboro, Massachusetts. The event will be at the Putman Club in Gillette Stadium.
Engineered products and services as well as materials handling equipment and services will be available for demonstrations. Material handling experts will be available to ask questions and learn about innovative ideas for warehousing/distribution. Featured manufacturers include Seegrid, Yale, Hyster, Enersys, Cubic Designs, and SSI Schaefer.

NITCO was founded in 1969 and has been dedicated to providing materials handling solutions in the New England Region. NITCO is a full service material handling equipment dealer in Wilmington, Shrewsbury and Stoughton, Massachusetts, Lewiston, Maine, Concord, New Hampshire and Wallingford CT. NITCO is a distributor partner for Seegrid robotic industrial trucks, also known as flexible AGVs. NITCO also works with many material handling and warehouse equipment manufacturers. Seegrid and NITCO have been working together since June of 2010.
The Open House will give attendees the opportunity to view demonstrations of new, innovative products and services. Experts will be available to speak about improving distribution facilities to achieve the greatest efficiencies and serve the customer base better. The Integrated Warehouse Solutions Open House is free to all attendees but registration must occur prior to the event by visiting https://www.signup4.net/public/ap.aspx?EID=NITC10E&OID=130.
"NITCO is a valued distributor partner and we are pleased to support them at the Integrated Warehouse Solutions event. We are excited to meet open house attendees and share the benefits flexible AGVs can deliver to their operations," noted Derek Robert, National Account Manager for Seegrid.
Kathy Ward, NITCO Marketing Manager commented, "Engineering managers, operations managers, distribution and warehouse managers, fleet managers, facility managers, and owners should attend this event. This NITCO event is like a mini-Pro-Mat Show and has the convenience of being in New England. Attendees have the opportunity to meet with NITCO people - the driving force behind NITCO and our vendor/supplier partners whose products and commitment to excellence match NITCO's dedication to long term relationships and customer satisfaction.
About Seegrid
Seegrid Corporation provides simple, affordable, flexible vision-guided automated guided vehicles (AGVs) to the material handling industry. Seegrid robotic industrial trucks, flexible AGVs, are revolutionizing the movement of materials in manufacturing and distribution environments. Seegrid automated pallet trucks and tow tractors optimize workflow processes by increasing productivity and reducing costs, creating economic and operational advantages. Robotic industrial trucks deliver a rapid return on investment, improve facility safety, and reduce equipment and product damage. Fast Company magazine named Seegrid as one of the Top 50 World's Most Innovative Company in 2013 and among the Top 10 World's Most Innovative Robotics Company in 2013. Follow Seegrid Corporation on Twitter at @Seegrid.
Featured Product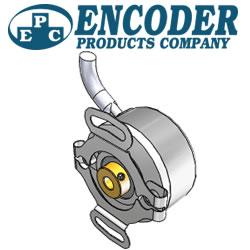 EPC is excited to announce our NEW online 3D Configurator. This new tool makes it even easier to configure EPC's products exactly how you need them for your application. The 3D Configurator interface is intuitive and works in any web browser for both desktop and mobile. It'll only take you a moment to learn your way around the program. Careful, though: it's so fun to play with, you may spend a whole afternoon on it!