High damage thresholds are extremely critical for many of today's laser applications
October 15, 2013 - Santa Rosa, CA - Deposition Sciences, Inc. (DSI®), global manufacturer of highly durable thin film optical coatings, introduces a new line of high laser damage threshold (LDT) coatings. Designed for use with lasers and other high energy systems, these coatings are ideal for diode, diode-pumped solid-state (DPSS), and gas lasers. DSI's new products feature laser damage threshold levels as high as 25 MW/cm2.

High laser damage threshold performance is coupled with the company's unique, field-proven ability to uniformly coat a wide variety of component geometries, including complex shapes. For example, DSI's new low insertion loss coatings feature extremely low reflectance with an AR coating performance rating of R< 0.25 percent, according to Dr. Michael Newell, Director of Sales and Marketing.
Dr. Newell reports, "DSI has successfully deployed the new line of LDT coatings in a variety of critical applications, with components such as micro lenses, fiber lenses, collimators, beam shaping optics, ball lenses, hemispherical lenses, LED lenses, and even domes and reflectors. Our specialized IsoDyn™ low-pressure chemical vapor deposition (LPCVD) process gives us a unique capability to provide excellent performance and high laser damage thresholds for laser systems. Our customers are excited by the high level of performance our new LDT coatings deliver."
High damage thresholds are extremely critical for many of today's laser applications, including laser cutting, laser machining, micromachining, laser drilling, and laser welding. For more information on DSI's new high LDT coatings, please visit www.depsci.com or call 866-433-7724.
For more information on DSI's LPCVD coatings, please read David McLean's feature article posted in DSI's online News Room titled, "Optical Thin Films on Complex Substrate Geometries".
Deposition Sciences, Inc. (DSI) - Santa Rosa, CA - www.depsci.com - For over 25 years, Deposition Sciences has produced the most durable optical thin film filter coatings in the industry. DSI's coating capability ranges from the ultraviolet (UV), through the visible and includes near-infrared (NIR), midwave-infrared (MWIR) and out to the longwave-infrared (LWIR). At the heart of these coating capabilities for optics and other thin film technologies are DSI's patented MicroDyn® reactive sputtering technology enabling superior multilayer thin film coatings, and the company's IsoDyn™ LPCVD method that permits exceptionally conformal optical coatings on complex shapes and sizes.
Featured Product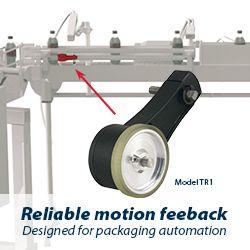 EPC is excited to announce our NEW online 3D Configurator. This new tool makes it even easier to configure EPC's products exactly how you need them for your application. The 3D Configurator interface is intuitive and works in any web browser for both desktop and mobile. It'll only take you a moment to learn your way around the program. Careful, though: it's so fun to play with, you may spend a whole afternoon on it!