Two new training products, a mobile learning application and a desktop training program
Reston, VA - December 2, 2013 - QinetiQ North America (QNA) today announced the availability of two new training products, a mobile learning application and a desktop training program for its Integrated Warrior System™ (IWS). IWS integrates a wide variety of warfighter electronics to enhance situational awareness and extend mission endurance. These new training applications provide cost-effective, consistent, onsite training with the delivery of IWS kits.

IWS is a man-portable power and data management system that enables warfighters to manage multiple mission systems through a single end-user device, such as a smart phone. QNA's mobile learning application is pre-loaded onto the end-user device to integrate training with the IWS platform. Both the IWS desktop training program and mobile application contain interactive lessons that provide an overview of the system, an inventory and description of components, configuration instructions and troubleshooting procedures.
"The next generation warfighter has grown up in a digital world and expects this technology to be incorporated into the learning environment," said Dave Shrum, executive vice president and general manager, Defense Solutions, QinetiQ North America. "We are excited to be at the forefront of military training by leveraging new technologies to meet our customers' needs."
A critical component for the successful deployment of new products is clear and effective training that is readily accessible to the end-user. QNA provides end-to-end military training solutions through services that include training analysis, curriculum development and instructor-led training, in addition to the development of customized desktop and mobile training products.
IWS and the company's portfolio of training solutions will be on display at Interservice/Industry Training, Simulation and Education Conference (I/ITSEC) 2013. Visit booth #1271 to see more.
About QinetiQ North America
QinetiQ North America (QNA) is a subsidiary of QinetiQ Group plc, the FTSE250 company listed on the London Stock Exchange (LSE:QQ.L). Operating in North America, QNA delivers world-class technology, responsive services and innovative solutions for global markets, focusing on U.S. government and commercial customers. Its engineers, scientists and other professionals deliver high quality products and services that leverage detailed mission knowledge and proven, reliable tools and methodologies to meet the rapidly changing demands of national defense, homeland security and information assurance customers. QNA is headquartered in Reston, Virginia. For more information visit www.qinetiq-na.com and join our conversation at www.facebook.com/qinetiqna .
Featured Product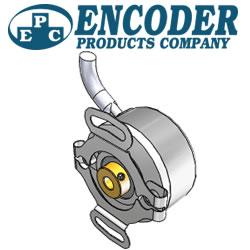 EPC is excited to announce our NEW online 3D Configurator. This new tool makes it even easier to configure EPC's products exactly how you need them for your application. The 3D Configurator interface is intuitive and works in any web browser for both desktop and mobile. It'll only take you a moment to learn your way around the program. Careful, though: it's so fun to play with, you may spend a whole afternoon on it!