MVTec's distribution partner in the Netherlands, Data Vision, hosted a meeting of MVTec Certified Integration Partners (MCIP) at Wageningen UR Green Vision in October.
MVTec's exclusive distributor in the Netherlands, Data Vision, encourages

meetings for expert customers to jointly develop and share skills and
knowledge in the field of machine vision. The last meeting at the end of
October 2013, took place at GreenVision, the centre of expertise on computer
vision in the agrifood industry of Wageningen UR (University & Research
centre).
All participants of the MCIP meeting are employees of companies which are
certified by MVTec to be a member of HALCON's circle of excellence, the so
called MVTec Certified Integration Partner Program. These companies are
specialists in system integration and in building machine vision solutions,
based on MVTec's standard machine vision software HALCON.
We had the idea for these unique meetings three years ago, says Harm
Hanekamp, Sales Manager and Coordinator of the Integration Network at Data
Vision. Meanwhile, our meetings are a great success because all
participants benefit from their different backgrounds and the unusually
close team spirit of the group. The participating companies support each
other. That means human resources as well as different know-how can be
shared for complex vision projects.
Hanekamp explains that the group actively works to standardize and optimize
their project approach. Furthermore, the delivering of robust solutions,
risk management and reducing costs and mistakes are important tasks. In the
future, about three or four meetings a year will be organized by Data Vision
hosted at different the MCIP members' locations.
*Captions* (Images attached):
cip-meeting-hanekamp-nl-96dpi-rgb.jpg:
Harm Hanekamp, Sales Manager and Coordinator of the Integration Network at
Data Vision
cip-meeting-nl-96dpi-rgb.jpg:
MVTec Certified Integration Partners (MCIP) meeting at Wageningen UR, hosted
by Data Vision
*Images in high resolution*:
http://www.mvtec.com/company/press-room/press-release/detail/mvtec-partner-m
eeting-at-wageningen-university/
About HALCON
HALCON is the comprehensive standard software for machine vision with an
integrated development environment (IDE) that is used worldwide. It enables
cost savings and improved time to market: HALCON's flexible architecture
facilitates rapid development of machine vision, medical imaging, and image
analysis applications. HALCON provides outstanding performance and a
comprehensive support of multi-core platforms, SSE2 and AVX, as well as GPU
acceleration. It serves all industries with a library of more than 1800
operators for blob analysis, morphology, matching, measuring,
identification, and 3D vision, to name just a few. HALCON secures your
investment by supporting a wide range of operating systems and providing
interfaces to hundreds of industrial cameras and frame grabbers, including
GenICam, GigE Vision, and IIDC 1394.
More information: www.halcon.com
Featured Product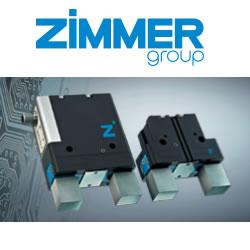 IO-Link is the first standardized IO technology worldwide for communication from the control system to the lowest level of automation.