Software

Marketing Partner
---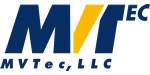 MVTec LLC
MVTec is a leading international manufacturer of software for machine vision used in all demanding areas of imaging like the semi-conductor industry, inspection, optical quality control, metrology, medicine or surveillance. In particular, software by MVTec enables new automation solutions in settings of the Industrial Internet of Things. MVTec is the developer and vendor of the general purpose machine vision software products HALCON and MERLIC.
---
Mailing Address:
1 Broadway Floor 14
Cambridge, MA MA 02142-1187
United States of America
Tel: (617) 401-2112
Fax:
Email: info@mvtec.com
Website: http://www.mvtec.com
Company Category: Industrial Robotics
Geographic Region: USA - North East
Company Sector: Software
Keywords: Machine Vision, Robotics, Robot Vision, 3D vision
Partner Status: Marketing Partner
---
Products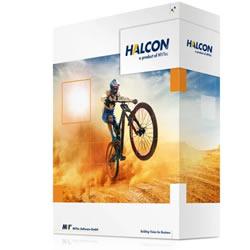 MVTec HALCON is the comprehensive standard software for machine vision with an integrated development environment that is used worldwide in all kind of industries. It enables cost savings and improved time to market. HALCON's flexible architecture facilitates rapid development of any kind of machine vision application. The software provides outstanding performance and a comprehensive support of multi-core platforms, special instruction sets like AVX2 and NEON, as well as GPU acceleration. The latest version HALCON 19.11 offers a wide range of new and improved machine vision functions. Particular emphasis was placed on the integration of further deep learning features. Now users benefit from massive simplifications for their applications, like faster inspection with anomaly detection, more transparency with the Grad-CAM heatmap and the support of ONNX format.
---
Articles
Machine vision technologies based on CNNs and deep learning can be used profitably in a wide range of different industrial sectors and applications, allowing the automation and significant acceleration of inspection processes in the electronics industry, for example.
The use of compact devices that run embedded software is becoming increasingly popular in industrial environments. From smart cameras and vision sensors to smart phones, tablets, and handheld devices, it is almost impossible to imagine connected and highly automated Industry 4.0 processes without these small devices.
---
White Papers
This Company does not currently have any White Papers
---
---