Robots don't always have it easy. They have to do their jobs in the dust and dirt - not to mention reliably and with utmost precision. All this in tough environments such as machine tools as well, where they are challenged by major stresses like swarf, cooling lubricants, oil or water spray.
No problem for KUKA robots - they are fit for all types of harsh conditions: stable stainless steel covers have replaced plastic parts, and resistant surface treatments and additional seals in the interior of the six-axis KR 6 R900 sixx enable it to be used in a machine tool environment.

To get down to the nitty-gritty: the KR AGILUS family now has a new member, the waterproof variant, which was unveiled this September at EMO 2013. Just as compact, precise, agile and fast, it also meets the criteria for the higher protection rating of IP67. The KR AGILUS WP, with its 900 millimeter reach and a payload of 6 kilograms, offers complete protection against contact and ingress of dust; it is thus dust-tight. The sensitive electrical/electronic equipment is also protected against water spray and even water entry when immersed.
The KR AGILUS WP, with its reach of 900 mm, is already available for payloads of 6 and 10 kg. As for the 1100 mm variant, it is now available with a 10 kg payload, and the 6 kg and 700 mm reach variants will follow next year.
http://www.kuka-robotics.com/
Featured Product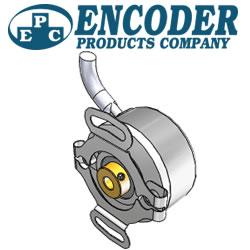 EPC is excited to announce our NEW online 3D Configurator. This new tool makes it even easier to configure EPC's products exactly how you need them for your application. The 3D Configurator interface is intuitive and works in any web browser for both desktop and mobile. It'll only take you a moment to learn your way around the program. Careful, though: it's so fun to play with, you may spend a whole afternoon on it!