Kratos Defense & Security Solutions, Inc., a leading National Security Solutions provider, announced today that its Advanced Drone and Targets Solutions (ADTS) Division recently received a $2.3 million contract award for unmanned aerial drone systems, aircraft, related support equipment and spares.
Under the new contract award, Kratos will produce the unmanned aerial drone aircraft, related support equipment and spares at a secure Kratos manufacturing facility. Kratos' ADTS Division is a premier provider of high performance unmanned drone aircraft and these systems' related avionics, electronics, command and control systems, solutions, services and logistics. Due to customer related and other considerations, no additional information will be provided related to this recent contract award.

Wayne Armstrong, President of ADTS, said, "The entire ADTS organization is proud to have received this recent contract award from this national security related customer. As we end 2013 and enter the new year, we believe that our business is very well positioned to meet or exceed our customers' requirements for high performance unmanned aerial drone and target systems, aircraft, solutions, command and control equipment and support services. Additionally, we also believe that we are well positioned in the growing unmanned ground system and robotic market area, where we are currently under contract for command and control products and support services on a number of unmanned ground system platforms."
http://www.kratosdefense.com
Featured Product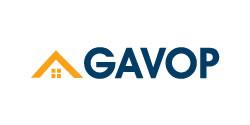 Gavop provides in depth research on housing, real estate and insurance topics.