Manufacturing pre-settings for Stratasys 3D Printers create seamless digital workflow for more accurate drill guides and improved patient experience
Stratasys Ltd. (NASDAQ: SSYS), a manufacturer of 3D printers and materials for personal use, prototyping and production, today announced that optimized manufacturing pre-settings for its Objet30 OrthoDesk and Objet Eden 3D Printers have been added to the latest release of 3Shape Implant Studio™ Implant Planning and Surgical Guides Design software.

3Shape Implant Studio™ implant planning and guided surgery software is designed to bring together implant planning, prosthetics, and drill guide design to provide a cost-efficient solution that saves chair-time and improves patient experience. By combining CBCT scans with 3Shape's TRIOS® digital impressions, dentists can achieve accurate implant planning, and can produce aesthetic, high quality prosthetic solutions. The newly added pre-settings for Stratasys Objet-line 3D Printers enable 3Shape users to generate an STL file optimized for Stratasys dental 3D printing systems, aimed at ensuring smooth workflow with excellent results.
"We are very pleased that our dental lab customers now have access to complementary solutions from the 3Shape Implant Studio™ Implant Planning and Guided Surgery System," said Avi Cohen, Director of Global Dental, Stratasys. "The two companies have collaborated to produce highly accurate surgical guides while refining additional 3D printing solutions, towards the accelerated implementation of the digital dental highway for dental labs worldwide, bringing mass customization to small and mid-sized labs."
The Objet line of Dental 3D Printers has received various awards in recent years, including the Dental Advisor 2013 Top Innovative Equipment Award, and the Dental Labs Products 2011 Readers Choice Award.
For more information, see http://www.StratasysDental.com.
Featured Product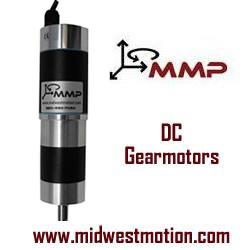 MMP is well known for our Lightning-Fast Delivery Capability, Huge On-Hand Inventory, High Volume Capacity and Time Tested and Proven Reliability Methods. Our 100+ years of combined work experience and being able to deliver continual committed service to design and engineer ideas into reality gives us a competitive advantage in the motion control industry. If you need a sample right away, we can be a project-saving convenience for you, so contact us today!!