After a series of successful events last year, Mediabistro is preparing for their largest 3D printing event yet when Inside 3D Printing Conference & Expo returns to New York City on April 2-4.

With the recent uptick in press surrounding the industry, large numbers of B2B professionals and maker enthusiasts are expected to turn out at the Javits Center next month for a day of workshops on April 2, followed by two days of programming and exhibits on April 3 and 4.
Through the addition of the Maker Summit & Pavilion, art, fashion, and maker enthusiasts will get the chance to attend special conference sessions and exhibits carefully tailored for those interested in 3D design.
Inside 3D Printing has recently added several impressive speakers to their lineup, including Jesse McGatha, Senior Program Manager at Microsoft, and Paul Trani, Sr. Worldwide Creative Cloud Evangelist at Adobe.
Earlier this month, Mediabistro announced the speaker for the fourth and final keynote: Curtis Carson, Head of Systems Integration at the Centre of Competence Manufacturing Engineering for Airbus. Carson will speak about Airbus' vision of 3D printing applications in his presentation, "Print Me an Airplane", taking place at 1:30pm on April 4.
Robotics Tomorrow is pleased to partner with Inside 3D Printing to offer 15% OFF full conference passes with code RTMRW. Be sure to register before March 12 to save an additional $450 with early bird pricing.
Mediabistro currently has six additional conference dates set internationally for 2014, including an event in Sao Paulo and one in Seoul.
Featured Product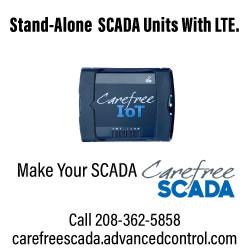 SCADA Edge Connection Devices. Monitor and control your remote assets from anywhere. Simple and self-contained units. Cellular telemetry with the best service plans in the industry. Welcome to the future of SCADA Edge Connection.