Formed in late 2013 the 3D Printing Alliance is now accepting membership for Mid-Atlantic based businesses including existing manufacturers and new startups. The Alliance is providing resources, workshops, and services to the region's 43,000 plus businesses.
Downingtown, PA April 25, 2014

Today marks an important milestone in regaining the Mid-Atlantic Region's once prominent status as the manufacturing capital of the nation. The 3D Printing Alliance http://www.3dprintalliance.org was formed to ensure the region claims its share of the Additive Manufacturing, 3D Printing market. The Alliance is providing a variety of services, workshops, and events so manufacturers in the region are informed, empowered, and equipped to compete on a global manufacturing stage, attract young talent, and commercialize new ideas through the use of 3D Printing also known as Advanced or Digital Manufacturing.
There is a new organization in the Mid-Atlantic Region, and according to the managing partners, the timing couldn't be better. The 3D Printing Alliance was formed late last year after the Alliance's partners studied the ecosystem of 3D Printing and Additive Manufacturing in the Mid-Atlantic region. The potential for fostering innovation, creating new jobs, attracting and retaining bright, digital minded engineers was evident. What wasn't obvious was how well equipped the region was to take advantage of the opportunity. The Alliance was formed to bridge this gap.
"Its amazing how 3D Printing is already impacting our region. Private companies are starting and with good business plans they will flourish. Just a few years ago Rapid Prototyping companies established outside our region are reaching staggering sales figures and merging with large companies such as 3D Systems and Stratasys. Our region should and will be boasting the same success," said Bob Fiori, a partner in the Alliance. "We have been identifying and tagging, if you will, the ecosystem here in the Mid-Atlantic, and are excited to publish our indigenous company list later this year," he said.
"As exciting as the opportunity is to revive manufacturing in the region, what intrigued me the most is the perfect storm centered around 3D Printing in this region with over 43,000 manufacturers, excellent supporting organizations, incredible universities, perfect market timing, and a strong and growing IT presence," stated Mike Antonucci who formulated the marketing strategy for 3D Printing Alliance. "We have assembled a team of seasoned entrepreneurs, we have several highly engaged partners, and a business climate that is conducive to economic development."
Manufacturers and other companies interested in exploring how 3D Printing shortens the design-to-build time, provides entirely new product lines, enables on-demand and highly personalized sales, and more should visit http://www.3dprintalliance.org/3d-printing-manufacturing.
About the Alliance
The Alliance is building "The Business of 3D Printing", providing Services, Workshops, Membership, and Resources to commercialize innovation and drive economic growth centered around 3D Printing in the Mid-Atlantic.
The 3D Printing Alliance provides Mid-Atlantic based manufacturers or new startups a place to network, learn about 3D Printing, understand the business opportunities, identify and hire the regions top talent, prepare a defensible and executable business plan, and spotlight company achievements.
Featured Product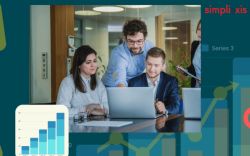 Warehouse automation solutions from Honeywell Robotics deliver the speed, accuracy and efficiency to satisfy a broad and growing range of operational requirements for high-performance distribution, fulfillment and manufacturing operations. Honeywell Robotics provides the smart flexible depalletizer as a complete turnkey system, which can also work in conjunction with autonomous mobile robots (AMRs), enabling maximum flexibility in the smallest possible footprint.