With extensive expertise in serving the unmanned industry for more than a decade, FreeWave volunteers to help the special committee create the standards
ORLANDO, Fla., May 13, 2014 --- AUVSI 2014 (Booth #1227) -- FreeWave Technologies, Inc. (www.freewave.com), an innovator of industrial-grade, secure M2M wireless networking solutions, announced its participation in Radio Technical Commission for Aeronautics (RTCA) Special Committee 228 (http://www.rtca.org/content.asp?pl=108&sl=33&contentid=178).

The RTCA is an advisory committee to the Federal Aviation Administration (FAA) and develops aviation standards used for government certification of equipment used in the national airspace. FreeWave recently joined the Special Committee 228 and is helping develop the Minimum Operational Performance Standards (MOPS) with an emphasis on civil Unmanned Aircraft Systems (UAS) equipped to operate into Class A airspace under IFR flight rules.
As the implementation of UAS into the national airspace continues to expand, naturally the skies will become more crowded. Safety is the top priority of the FAA for the operation of UAS (http://www.faa.gov/about/initiatives/uas/media/UAS_FACT_Sheet.pdf), particularly as it relates to secure and reliable command and control (C2) links and DAA tactics. As a trusted provider of wireless C2 links for the UAS industry for more than a decade, FreeWave is committed to ensuring the necessary requirements that attribute to the overall success and safety of deploying unmanned systems.
"We are thrilled to work with the RTCA during such an exciting time for the unmanned systems industry," said Phil Linker, senior product manager at FreeWave. "We've joined a well-respected group of individuals dedicated to providing an important set of standards as the country prepares to open its airspace to commercial operations."
About FreeWave Technologies
Based in Boulder, Colorado, FreeWave Technologies (www.freewave.com) pioneers the next generation of industrial-grade, secure M2M wireless networking and communications solutions. These proven solutions are deployed across commercial industries by leading oil and gas producers, government and defense contractors, agriculture equipment manufacturers, utility operators in both electric power and water/wastewater, and more. For more than 20 years, industry leaders have depended on FreeWave to wirelessly communicate critical information across networks faster, more reliably and securely, than any other company in its marketplace without fail. For more information, contact FreeWave at 866-923-6168 or at moreinfo@freewave.com.
Featured Product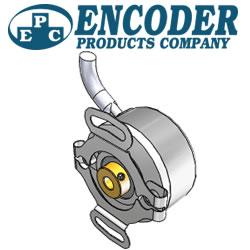 EPC is excited to announce our NEW online 3D Configurator. This new tool makes it even easier to configure EPC's products exactly how you need them for your application. The 3D Configurator interface is intuitive and works in any web browser for both desktop and mobile. It'll only take you a moment to learn your way around the program. Careful, though: it's so fun to play with, you may spend a whole afternoon on it!