"The White Houses support of the Maker Movement really solidifies the importance and relevancy of our industry and this larger movement"
WASHINGTON--littleBits, the New York-based startup that is making hardware limitless, will today participate at the first-ever White House Maker Faire. littleBits is a collection of modular electronics that snap together with magnets to let anyone prototype and invent with electronics. President Obama is hosting littleBits as well as other companies, entrepreneurs and visionaries to support and celebrate the Maker Movement and its potential to teach, inspire and fuel economic growth and the jobs and industries of the future.

"The White Houses support of the Maker Movement really solidifies the importance and relevancy of our industry and this larger movement," said Ayah Bdeir, littleBits founder and CEO. "I have been part of the Maker Movement since its very early days, when it was just a nascent idea, and to be part of this event today at the White House, and be amongst other leaders in the community is inspirational."
littleBits has been a featured exhibitor at past Maker Faires in New York and San Francisco, has won multiple awards and continues to lead workshops and events at makerspaces across the country. "littleBits is a child of the Maker Movement," Bdeir said. "We showcased our first prototypes in 2009, sold our first kit at the 2011 World Maker Faire in NYC and makers are still our power users, building increasingly creative and sophisticated inventions."
In honor of littleBits attending the White House Maker Faire, the electronics company is offering schools and educators the chance to win over $20,000 in littleBits product to integrate into hands-on STEAM learning in their classrooms, makerspaces and after-school programs. To enter, visit the littleBits website at http://littlebits.cc/contests/steam-education by July 15th.
littleBits mission is to put the power of electronics into everyones hands. With the May release of the Arduino at Heart module and the upcoming launch of additional internet-connected modules, the littleBits library is now programmable and allows makers to turn any object into a device within the Internet of Things (IoT). littleBits will showcase several projects using new modules at todays White House Maker Faire, including a wireless robot car (programmed with Scratch and Arduino) and a synthesizer keytar built in collaboration with Korg.
littleBits recently teamed up with NASA on a space-themed kit that enables anyone to build space investigations and learn about scientific principles such as electromagnetism and kinetic energy. In addition, the company launched the Pro Library, the largest littleBits collection with over 250 modules, optimal for makerspaces, design agencies, engineering firms, or anyone looking for professional grade electronics prototyping.
For more information on the White House Maker Faire and todays National Day of Making, visit www.whitehouse.gov/makerfaire and follow #NationofMakers on Twitter.
About littleBits
littleBitsTM (www.littleBits.cc) is a collection of electronic modules that snap together with magnets to let anyone build and invent with electronics -- no soldering, wiring, or programming required. The company was founded in 2011 by MIT graduate, TED Senior Fellow and cofounder of the Open Hardware Summit Ayah Bdeir and has grown to be a global leader in electronics. littleBits has one mission: to put the power of electronics into everyones hands. The littleBits library includes more than seven kits and 50 interoperable bits modules, with products sold in 60 countries around the world. littleBits products have won more than 20 toy, tech and education awards including an acquisition into the MoMA (Museum of Modern Art) permanent collection, IDEA Gold Award, Parents Choice Gold Award, Popular Science Best of Toyfair and Makerfaire Educator Choice Awards. The company was featured in CNNs "Top 10 Startups to Watch" in 2013. Ayah Bdeir was named one of Fast Companys "100 Most Creative People in Business" and one of Popular Mechanics "25 Makers Who Are Reinventing the American Dream."
For more information, visit www.littlebits.cc
Featured Product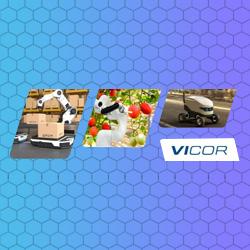 Analog Devices LTM4655 Dual/Single Step-down or Inverting μModule® Regulator meets the radiated emissions requirements of EN55022. It's channels are fully independent, parallelable, and can deliver positive or negative output polarity. Conducted emission requirements can be met by adding standard filter components. Included in the package are the switching controllers, power MOSFETs, inductors, filters, and support components.