"BeadMaster" Precision Bead Dispensing Systems are designed to be integral parts of custom fabricated adhesive bead dispensing systems for industrial applications. These Servo Driven incrematic meters control volume amounts and dispense rates for precision bead dispensing applications of either one component or two component reactive materials
Newcastle, Maine June 30, 2014

EXACT Dispensing Systems designs, manufactures and installs systems for the meter-mix-dispense of one and two component resins, adhesives and sealants for industry.
The "BeadMaster" is a positive displacement piston meter family for use in either one or two component materials where "PRECISION BEAD DISPENSING" is an absolute requirement. These incrematic shot meters from EXACT Dispensing incorporate servo drives offering digital preset dispense rate control for precise and repetitive bead dispense.
The two component offering is available in mix ratios from 1x1 through 10x1. Its "inline" design helps to assure accurate meter mix ratio control for years of trouble free service.
EXACT Dispensing offers these meters in either OEM modules for local integration or in one of its custom engineered fully integrated XY-D motion and dispense work cellsl.
Contact EXACT Dispensing Systems today.
Featured Product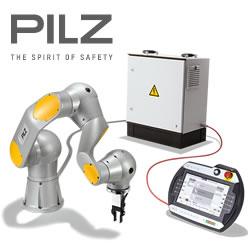 Our service robotics modules give you an easy start in robotics. Assemble your individual robot application - exactly according to your requirements: Service robotics modules consists of the manipulator module PRBT, the control module PRCM, the operating module PRTM and ROS modules. Our collision measurement set PRMS for human-robot collaboration (HRC) supports you reliably on your path to a safe application. Application areas of the service robotics modules can be found in service robotics and industrial environments. Benefit from our cost-efficient, flexible solution!