Morgan Advanced Materials announces new solutions in sacrificial wear layers to extend the life of alumina or beryllia electrostatic chucks (ESCs) for semiconductor, solar and LED applications. Applied as a final protective layer, the DiamonexÒ technical hard-coats offer extended life benefits to new or refurbished ESCs.
These thin, wear-resistant films, made of diamond-like-carbon (DLC) and other nanocomposite materials, are adjusted to meet specific resistivity requirements of the ESC while protecting electronic layers and extending the overall life of the part. They have a broad range of chemical resistance, meet chamber process compatibility requirements, and can withstand high-temperature heated chuck applications.

The hard-coats can be applied to new or refurbished ESCs, even for ESCs originally designed without a sacrificial wear layer. The technical films are available for CVD, PVD, etch and ion implant processes. The films feature mesa patterning for low defectivity and can be used in most high temperature processes.
For more information about our sacrificial wear layers for electrostatic chucks please visit: http://www.diamonex.com/wearlayers.
About Morgan Advanced Materials
Morgan Advanced Materials is a global materials engineering company which designs and manufactures a wide range of high specification products with extraordinary properties, across multiple sectors and geographies.
From an extensive range of advanced materials we produce components, assemblies and systems that deliver significantly enhanced performance for our customers' products and processes. Our engineered solutions are produced to very high tolerances and many are designed for use in extreme environments.
The Company thrives on breakthrough innovation. Our materials scientists and applications engineers work in close collaboration with customers to create outstanding, highly differentiated products that perform more efficiently, more reliably and for longer.
Technical Ceramics is a business of Morgan Advanced Materials, which has more than 9,000 employees across 50 countries serving specialist markets in the energy, transport, healthcare, electronics, security and defence, petrochemical and industrial sectors. Morgan Advanced Materials (MGAM) is listed on the London Stock Exchange in the engineering sector.
Featured Product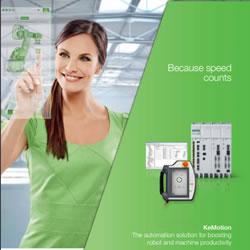 Best ergonomics and an intuitive user interface are key factors for efficient operation and monitoring. With the KeTop devices, high-performance, application-optimized hardware is available. The turnkey TeachView robotics user interface enables fast and easy teach-in. User-friendly HMIs are created with the easy-to-operate KeView visualization software - an optimum user experience is guaranteed.