Cost-effective, Easy-to-Use, High-performance Shield Enables Design Engineers, Makers and Educators To Create Innovative Solutions Not Yet Imagined
SOMERVILLE, Mass. and SAN JOSE, Calif., Sept. 19, 2014 -- Arduino LLC, the leading open-source hardware platform in the maker and education community, and Atmel® Corporation (NASDAQ: ATML), a global leader in microcontroller and touch technology solutions, today announced the Arduino Wi-Fi Shield 101, a shield that enables rapid prototyping of Internet of Things (IoT) applications on the Arduino platform.

The cost-effective, secure Arduino Wi-Fi Shield 101 is an easy-to-use extension that can seamlessly be connected to any Arduino board enabling high-performance Wi-Fi connectivity. This new shield gives the design community more opportunities to securely connect IoT applications, ranging from consumer goods to wearables, robotics, high-tech devices and more. The Arduino Wi-Fi Shield 101 is powered by Atmel's wireless network controller, part of the Atmel SmartConnect family. It also includes the Crypto Authentication device which allows users to easily incorporate hardware authentication capability in their design.
"In this increasingly connected world, the Arduino Wi-Fi Shield 101 will help drive more inventions in the IoT market," said Massimo Banzi, Arduino co-founder and CEO. "Expanding our portfolio of Arduino extensions, this new shield can flawlessly connect to any modern Arduino board giving our community more options for connectivity, along with added security elements to their creative projects."
"Through our long standing partnership with Arduino, Atmel is committed to the Maker Movement and excited to enable more connected devices in the Internet of Things," said Reza Kazerounian, senior vice president and general manager, microcontroller business unit at Atmel. "We've partnered with Arduino to develop a true turn-key IoT solution that will allow the community to create unlimited possibilities. We are eager to see the breadth of next-generation IoT products that this new shield will help designers achieve."
Arduino Wi-Fi Shield 101
The Arduino Wi-Fi Shield 101 can be connected to any modern Arduino R3 board, enabling connectivity to the Internet using any traditional Wi-Fi access points. It is based on the WINC1500 802.11b/g/n network controller which features an integrated TCP/IP stack, TLS security and SoftAP for seamless provisioning. It also features an Atmel authentication security device that can be used for keys, passwords or secret data. An open-source Wi-Fi library will also be available to enable users to write sketches that connect to the Internet using the shield. The Wi-Fi shield connects to an Arduino board using long wire-wrap headers which extend through the shield. This keeps the pin layout intact and allows other shields to be stacked on top.
About Arduino
Arduino, the first widespread Open Source Hardware platform, was launched in 2005 to simplify the process of electronic prototyping. It enables everyday people with little or no technical background to build interactive products. The Arduino ecosystem is a combination of three different elements, including a small electronic board that makes it easy and affordable to learn to program a microcontroller, a free software application used to program the board, and a vibrant community. Every day on the www.arduino.cc website thousands of people connect with other users, ask for help, engage and contribute to the project.
Meet N' Greet
Arduino and Atmel will be hosting a Meet N' Greet to discuss this jointly developed Arduino Wi-Fi Shield 101 on Friday, September 19 from 6:30 - 8:30 pm ET at NY Hall of Science. Arduino's Massimo Banzi and Atmel's Reza Kazerounian will be speaking at this event and a number of innovative Maker demos will also be showcased. To attend, please RSVP to pr@atmel.com.
More Information
Atmel at World Maker Faire New York 2014: http://www.atmel.com/atmel-makes/maker-faire-new-york-2014.aspx
AVR Freaks: www.avrfreaks.net
Embedded Design Blog: www.atmelcorporation.wordpress.com
Atmel YouTube Channel at www.atmel.com/youtube
Twitter: www.atmel.com/twitter
Facebook: www.atmel.com/facebook
Linked In: www.atmel.com/linkedin
About Atmel
Atmel Corporation (NASDAQ: ATML) is a worldwide leader in the design and manufacture of microcontrollers, capacitive touch solutions, advanced logic, mixed-signal, nonvolatile memory and radio frequency (RF) components. Leveraging one of the industry's broadest intellectual property (IP) technology portfolios, Atmel is able to provide the electronics industry with intelligent and connected solutions focused on the industrial, consumer, communications, computing and automotive markets.
Featured Product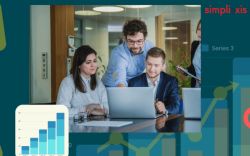 Honeywell Intelligrated has distribution and fulfillment expertise, system integration experience and innovative robotic controls foundation to relieve labor and productivity pressures in your distribution center.