Introducing the next-generation 3D Printer, the all new Rapide Lite 3D printer it is as efficient as its innovative as its affordable.
Melbourne, Australia (September, 2014) - Nothing changes in this world faster than technology, what was considered impossible ten years ago is possible today and every new development is surpassed by another equally astonishing one in the blink of an eye. Change is the rule of the new world, and the only way to survive is to keep pace with the changes.

With this in mind, Rapide 3D, one of the foremost 3D Printer brands today, has announced that it will release its latest offering, Rapide Lite on Indiegogo in the coming week. By backing their campaign you will receive significant discounts on the new range of Rapide 3D printers before they go on sale.
Rapide 3D printers, scanners and drawing technology is a result of over ten years of high tech development and two and a half years in the field of 3D Printing. Recognizing the need to give consumers the best chance to keep pace with the overwhelming technology changes taking place in the world, Rapide 3D has directed its resources to creating affordable professional 3D printers, which is at the heart of this breath taking new technology.
The Rapide Lite range of printers takes this one step further by developing a commercial quality yet affordable range of 3D printers. Available in 3 sizes, 200, 350 and 500mm3 and prices starting at below $500 Rapide Lite will become the bench market for quality, precision and affordability in the 3D Printer market space.
Supporting a chic design and never before available synergy Rapide 3D printers follow the highest standards of performance and designer style, with one goal in mind, accessibility to the world of 3D printing for everyone. Rapide 3D printers are an innovative, dynamic and fresh designer product at affordable prices.
Ethan Hunt, CEO of Rapide 3D, said: "This is one of the biggest steps we have taken in the field of technology. As manufacturers, we see it as our duty to provide our consumers with the opportunity to get the very best products and customer service whilst still offering affordable pricing. Rapide 3D is about to change the 3D Printer market and the global perception of 3D printing. The world is fast becoming a place where technology purchases are not just an option, but an existent phenomenon."
Rapide 3D will launch its Rapide Lite campaign on Indiegogo very soon to get all the updates and information on how to get your Rapide Lite for less than $500 register now at www.i-rapide-3d
Featured Product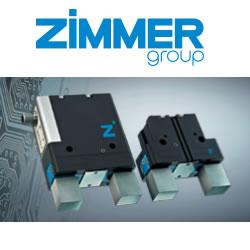 IO-Link is the first standardized IO technology worldwide for communication from the control system to the lowest level of automation.