GVT Fund leads Series C financing to capitalize on exponentially growing market.
SAN JOSE, Calif., Oct. 14, 2014 -- S2C Inc., maker of high-performance, high-capacity rapid SoC/ASIC prototyping systems, announced today the completion of US$4.6 million Series-C financing led by GVT Fund and Industrial Technology Investment Corp (ITIC). This round of funding will enable S2C to expand its sales and support channels, while fueling R&D to advance the state of the art and transform rapid prototyping into a cloud-based, enterprise resource.

"We are honored by GVT Fund's confidence in our ability to deliver scalable, high-performance prototyping solutions," said Toshio Nakama, CEO of S2C. "FPGA-based prototyping enables rapid design exploration, hardware realization and pre-silicon software development - it's an essential tool for companies developing complex hardware and software systems. S2C has been delivering rapid prototyping solutions for more than 10 years with over 200 customers world-wide."
"A number of Fortune 500 companies, many in the infrastructure software industry or consumer system businesses, have adopted S2C rapid prototyping for advanced product development. We believe infrastructure software and consumer system companies will drive the next wave of software-hardware co-development," said Herb Lin, Managing Partner of GVT Fund. "The market demand is fueled by exponential growth in design complexity, time-to-market pressures, user experience dominated by software, re-use of IP cores, and the high cost of SoC design. S2C maintains a solid financial position, and is perfectly poised to capitalize on this new trend. GVT is proud to assist them in transitioning to be a global leader in this exciting market."
About S2C
Founded in 2003 and headquartered in San Jose, California, S2C provides rapid SoC prototyping solutions including:
*Rapid FPGA-based prototyping hardware and automation software
*Prototype Ready™ IP, interfaces and platforms
*System-level design verification and acceleration tools
S2C's flexible, expandable and reusable hardware architecture combined with transaction-based links to system simulations make S2C's solution an ideal common platform for major design phases from algorithm exploration, IP design, and system integration to compatibility testing. S2C currently has offices or representatives in the US, Europe, Japan, Korea, China, Taiwan, and India. For more information, visit www.s2cinc.com.
About GVT Fund, L.P.
GVT Fund, L.P. is a private equity fund focusing on investments in innovative companies with unique strengths and substantial growth opportunities. The Fund was established by a group of senior venture capitalists, who have unique capability and a track record of bringing Silicon Valley's innovation to achieve commercialization in China. The fund is primarily dedicated to long-term investment opportunities in Asia and the Pacific Rim with a special focus on technology-centric companies with innovative solutions in energy efficiency, energy storage, electrical vehicles, energy infrastructure, Internet of Things, cloud computing and semiconductors.
Featured Product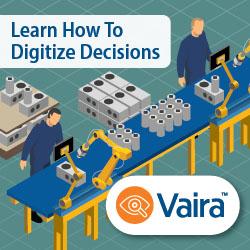 Pleora's Visual Inspection System helps operators detect errors and defects for unique component types, assembly steps, and custom low-run products where automated optical inspection (AOI) is too complex and expensive. The system helps DICA Electronics: Avoid costly, errors as a result of detecting errors at different phases in production, Speed time in detecting the root cause of the in-field errors with Tracking & Reporting apps for traceability, Maintain consistency in training new employees on requirements or with staff any time a new product is added, Easily train the system using 'good product' images for multiple product lines with no programming skills required, Reduce subjective decision-making, especially over a long shift, reducing error-escapes.