HLH Prototypes helps hundreds of companies with prototype manufacturing using a variety of methods including CNC precision machining. Creating prototype models is cost effective for development testing before going to production.
Shenzhen, China November 17, 2014

Due to constant investments in training and equipment and their drive to reduce waste and mistakes the cost of precision machining and prototype manufacturing with HLH Prototypes has gone down ensuring the production of prototype models is cost effective..
"The development phase of any project in manufacturing can be reduced using cost effective prototype manufacturing processes like CNC precision machining," said an HLH Prototypes Assistant GM Jason Ke. Seeing and holding a prototype or model will give a better feel of what a production part will look like. The prototype model can be used to see how it fits with other parts in the entire system.
CNC precision machining is one of the prototype manufacturing services we offer. The CAD files are used to programme the CNC machines and machine a finished product.
"Our CNC precision machining work either as part of prototype manufacturing or production is of the highest quality found in the industry," said a Jason. The process of prototype manufacturing using CNC precision machining is a fast, accurate and cost effective approach.
The CNC precision machining uses both plastics and metals for prototype manufacturing. Plastics used include ABS, PC, PMMA, Nylon, Nylon +GF, PPS, PEEK, PP, and POM. Metals include all grades of aluminum, steel, stainless steel, copper, and brass. The rapid prototype models are made with the material that closely replicates what the finished product will be made from.
About The Company:
HLH Prototypes creates prototype models in a variety of different ways including CNC precision manufacturing. This prototype manufacturing saves clients significant development costs prior to production.
Contact Information:
HLH Prototype
Office: 1801 Xing Ji Building, Xin Sha Road, Shajing, Baoan, Shenzhen, China, 518125
Factory: 2nd floor, Building 6, Hua Fa Industrial Park, Fu Yuan 1st Road, Fuyong, Baoan, Shenzhen, China
Tel: +86-755-82569129 (ext 817 for English)
Fax: +86-755-82569136
info@hlhprototypes.com
Featured Product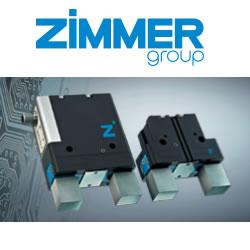 IO-Link is the first standardized IO technology worldwide for communication from the control system to the lowest level of automation.