Sets Out to Lead Market for Cloud-based Drone Orchestration
SANTA BARBARA, Calif., Dec. 11, 2014 -- Businesses are rapidly embracing the idea of drones as versatile tools capable of conducting a wide array of tasks. Anticipating a growing need to effectively manage drone fleets for business, serial entrepreneur and software engineer Bryan Field-Elliot has launched PixiePath, a company building a marketplace-oriented SaaS platform for drone application development, distribution, and task execution.

Through PixiePath, drones within a fleet communicate with the cloud to efficiently execute workloads. The orchestration platform provides tools to easily and logically build complex drone applications, and manages those applications and drones in real-time. PixiePath already has working, proprietary, cloud-based technology capable of managing multiple drones operating in air, water or on land; and the startup is now actively seeking partnering companies for the purpose of further testing, refining and expanding the service.
Rather than creating onboard software already carried by most drones, PixiePath focuses on external-control software which oversees and manages the movements of entire drone fleets performing least-cost routing functions, battery monitoring, location awareness and task completion. Additionally, Field-Elliot said the PixiePath platform can utilize public and private APIs to further enhance integration with other services and data sources.
"Drone usage by companies will likely increase drastically in the coming years," Field-Elliot said. "The worldwide market opportunity is in the billions of dollars, and PixiePath is positioned to supply drone-fleet-management services to businesses and other organizations adopting these new tools."
This is Field-Elliot's fifth technology startup. Before PixiePath, he served in a series of functions at the identity and access management firm Ping Identity, a company he co-founded. He also acted as advising CTO of NextAlarm, a home-security technology and services company.
For more information, please visit PixiePath.com.
About PixiePath:
Founded in 2014 and based in Santa Barbara, Calif., PixiePath is a privately held corporation innovating at the nexus of software and robotics in building a cloud-based, management-orchestration platform that provides tools to build complex applications easily and logically for fleets of drones. Its drone-fleet-orchestration Platform as a Service (PaaS) approach manages those applications, and drones, in real time.
Featured Product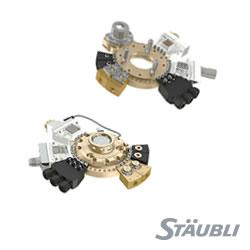 TX2 robots: redefining performance by offering collaborative safety and high performance in a single machine. These pioneering robots can be used in all areas, including sensitive and restrictive environments, thanks to their unique features. Safety functions are easy and inexpensive to implement. They allow a higher level of interactions between robots and human operators, while still guaranteeing protection of your people, production and investment.