HLH Prototypes provides a low cost rapid prototype services using a variety of manufacturing methods including 3D printing manufacturing and rapid custom injection molding. They have invested heavily in high-tech rapid prototype manufacturing equipment.
Shenzhen, China (PRWEB) January 07, 2015

HLH Prototypes is one of the leading providers of 3D printing manufacturing combined with rapid custom injection molding in China. This allows you to quickly realize a prototype and then rapidly move to rapid injection molding. HLH Prototypes prides itself on convenient and affordable prototyping services. They are able to manufacture low-to-mid-volume prototype and production of plastic and metal components. HLH Prototypes completes projects with high precision and accuracy with customer satisfaction.
"In their state-of-the art facility, HLH Prototypes is one of the leading 3D printing manufacturers in China," says Susie Su. The company has a team of CAD engineers and tooling engineers to assist clients with all their CAD requirements. Their highly experienced engineers produce drawings in a massive range of programs for a variety of applications. Clients are given 3D prototypes and models for them to test and evaluate throughout the design and development process.
The team at HLH Prototypes is full of skilled engineers who provide quality of service to their clients. They are considered the first choice of 3D printing and bespoke manufacturers in China for prototyping and production. The company has invested heavily in technology while keeping their services to be cost competitive.
"HLH Prototypes offers custom injection molding in China from their UKAS ISO certified facilities," said Susie. Their engineers are able to work on plastic injection molds to fit any program requirement regardless of product size and complexity. HLH Prototypes is able to shave weeks off lead times to ensure clients get high quality products on time and every time.
HLH Prototypes help clients increase their ROI on the development phase of a product for manufacturing. Their quick and reliable services come from advanced technologies that are utilized by an experienced team. HLH Prototypes has the lowest price from any rapid tooling manufacturers in China that uses custom injection molding in China.
About The Company:
HLH Prototyping offers the best prototyping service with high quality CNC machining, 3D printing, and custom injection molding services in China. They will be attending many events in 2015 to feature the advancement in their services. In March 2015 they will attend the TCT Show + Personalized which is the leading event dedicated to 3D printing, additive manufacturing and product development. HLH Prototypes has the lowest price of any 3D printing manufacturers in China that uses custom Injection Molding. When it comes to rapid prototyping in China, they are right ahead.
Featured Product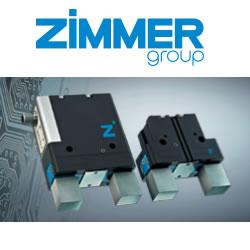 IO-Link is the first standardized IO technology worldwide for communication from the control system to the lowest level of automation.