One of the leading contract-manufacturing bureaus, HLH Prototypes is offering exceptional quality vacuum casting production parts.
Shenzhen, China February 02, 2015

HLH Prototypes has recently upgraded their facility to offer superior quality vacuum casting production components. With proven credentials in making prototypes, the company provides superior vacuum casting production parts in a range of material within the budget of the client. Their precision cast parts are used in a wide spectrum of industries.
One of the executives with the company stated, "Our expertise includes CNC machining, vacuum casting and rapid injection molding among others. One of Chinas largest and longest running prototyping and contract manufacturing bureaus, HLH Prototypes has its own UKAS ISO9001:2008 accredited modern facilities located in Shenzhen, China. Our success is attributed to our resolve to offer the highest possible levels of service and quality while maintaining competitive costs."
Following urethane casting, HLH Prototypes has capacity to produce a wide range of finishes for the parts. The prototyping contract-manufacturing bureau has at its disposal on site vacuum casting facilities using urethane parts, in addition to the full range of post process machining and finishing options.
Shedding some light on the 3D printing prototyping services on offer, Nissan further stated, "Due to the years of engineering expertise, we have the knowledge to provide convenient yet affordable prototyping services to business establishments and individuals scattered all across the globe. The broad selection of cutting edge technologies and superior materials, enables us to roll out prototyping and low-to-mid-volume production of plastic and metal components. Utilizing the state of art technologies such as CNC, SLA, SLS and FDM allow for low volume production and for higher volumes."
The extensive experience in best rapid prototyping in China and massive investments in technology and training has enabled HLH Prototypes to cater to the prototyping and production requirements of its clientele to perfection. The contract-manufacturing bureau is more than capable of accomplishing projects with exceptional and varied finishes and high precision and accuracy. Owing to the aforementioned reasons, one can safely infer that HLH Prototypes is the leading manufacturer cast urethane parts.
About HLH Prototypes:
With the base of operations in Shenzhen, China; HLH Prototypes is doing a commendable job when it comes to offering diligent and bespoke solutions including product development, prototyping and manufacturing services to its clients scattered all across the globe. It excels in providing a wide portfolio of services including precision CNC machining and turning, vacuum casting and reaction injection molding, SLA and SLS 3D printing and hand sculpture plus rapid and production tooling and sheet metal work all under one roof while keeping the prices on the lower side. All the above attributes mentioned above make HLH Prototypes the most professional CNC prototype service in China.
Featured Product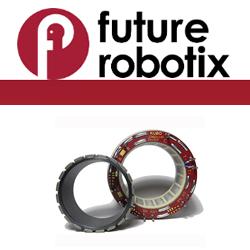 Less expensive direct replacements for RoboDrive motor kits with higher torque density, hollow shaft, low power-to-weight ratio, highest dynamics, exact linearity, low cogging torque. Available in sizes 38mm - 170mm. Available today at futurerobotix.com