Advanced solutions for sample handling, storage, and analysis broaden lab automation portfolio
WASHINGTON--SLAS2015--Thermo Fisher Scientific, the world leader in serving science, today unveiled automated technologies developed to address the evolving needs of the life science community, improve laboratory processes and increase efficiencies across research efforts.

These new products will be featured at SLAS2015, the 4th Annual Conference & Exhibition of the Society for Laboratory Automation and Screening, booth 423 at the Washington Convention Center in Washington, D.C.
"Developing novel automated technologies that improve speed, accuracy and throughput remain paramount to increasing lab productivity and efficiency, which ultimately propels research forward," said Hansjoerg Haas, product line director, Laboratory Automation, Thermo Fisher Scientific. "Our latest solutions build on our extensive portfolio of trusted automated products and encapsulate our efforts to apply new approaches and technologies to solve the everyday challenges experienced by our customers."
The new products featured at SLAS automate laboratory processes from sample handling to preparation and analysis:
New Robotics/Automation Tools
* New robotics and automation tools, such as the Thermo Scientific Spinnaker Smart Laboratory Robot, a new four-axis "selective compliance articulated robot arm" (SCARA). Built-in vision, coupled with Thermo Scientific Momentum 4 software, is designed to eliminate the need for users to manually correct for drift that occurs over time by automatically compensating for positional variations.
* The Thermo Scientific Cymon remote monitoring application, which allows cell biology and screening scientists and technicians to monitor and control their automated incubators from virtually any location outside the laboratory where Wi-Fi internet access is available, using the included touchscreen tablet.
* The new Thermo Scientific Varioskan LUX multimode microplate reader with highly intuitive Thermo Scientific SkanIt Software delivers automated and versatile functionality to bioscience researchers performing a variety of microplate assays.
* The new Thermo Scientific CellInsight NXT High Content Screening (HCS) Platform features a larger field of view, higher resolution and increased sensitivity. When combined in a workflow with the Thermo Scientific Orbitor RS Microplate Mover, also on display during SLAS, the system offers higher-throughput and more reliable screening of cell-based assays.
* The recently launched Thermo Scientific CellInsight CX5 High Content Screening (HCS) Platform is enabled with true five-color spectral illumination including near-infrared capability, allowing access to a greater range of fluorescent reagents. Seven new validated assays have been added to the platform, as well as the capability to accept images for analysis in many different formats.
* To improve time to market and realize cost savings in QA/QC and analytical labs, the new Thermo Scientific Lab Execution System (LES) gives lab managers complete control to manage their methods and SOPs, without the need to purchase, integrate and validate additional software from multiple vendors. The web-based LES is fully integrated with the scalable enterprise LIMS, Thermo Scientific SampleManager, allowing the LES functionality to be executed from the LIMS or from any web browser. Combined with the instrument integration capabilities of Thermo Scientific Integration Manager and the raw data storage and retrieval capabilities of the companys SDMS (Data Manager), the new LES expands the growing Informatics platform offered by the company, and offers customers the most comprehensive paperless lab solution available today.
* Thermo Scientific SampleSeal heat sealer automatically creates single-access samples, eliminating thaw and re-freeze cycles that can impact sample integrity. The SampleSeal instrument can automatically seal and individualize 96 or 384-format 2D barcoded storage tubes. Thermo Scientific SampleArray tube handler can quickly array sample tubes in 48, 96 or 384-well formats for optimal downstream processing. After the arraying process, Thermo Scientific VisionMate 2D barcode reader is used to read individual tubes or full racks of tubes to update sample locations.
About Thermo Fisher Scientific
Thermo Fisher Scientific Inc. is the world leader in serving science, with revenues of $17 billion and approximately 50,000 employees in 50 countries. Our mission is to enable our customers to make the world healthier, cleaner and safer. We help our customers accelerate life sciences research, solve complex analytical challenges, improve patient diagnostics and increase laboratory productivity. Through our premier brands - Thermo Scientific, Applied Biosystems, Invitrogen, Fisher Scientific and Unity Lab Services - we offer an unmatched combination of innovative technologies, purchasing convenience and comprehensive support. For more information, please visit www.thermofisher.com.
Featured Product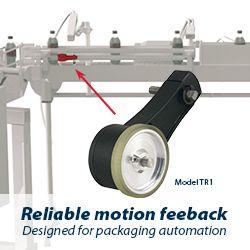 EPC is excited to announce our NEW online 3D Configurator. This new tool makes it even easier to configure EPC's products exactly how you need them for your application. The 3D Configurator interface is intuitive and works in any web browser for both desktop and mobile. It'll only take you a moment to learn your way around the program. Careful, though: it's so fun to play with, you may spend a whole afternoon on it!