The Hawk-i Video Aiming Device
ORLANDO, FL - February 24, 2015 - API Technologies Corp. (NASDAQ:ATNY), a leading provider of high performance RF, microwave, millimeterwave, power, and security solutions, has been awarded a new patent (U.S. Patent No. 8,960,542) for its aiming device for a bomb disarming disrupter.

The Hawk-i Video Aiming Device uses a camera and a rangefinder to automatically assess range to target, then generates crosshairs on a video monitor. Bomb technicians then use this targeting guidance to fire a precise shot, which disarms the explosive. Use of the Hawk-i speeds aiming time and decreases chances of misfire due to human error.
The Hawk-i is compatible with all 12-gauge PAN Disrupters. Designed for speedy integration, the Hawk-i may be used with virtually all Explosive Ordnance Disposal (EOD) robot platforms. The Hawk-i may also be used in conjunction with APIs Cobra Sight Laser Aiming Device, which provides additional targeting capabilities.
"We are thrilled to make a product that aids bomb technicians in their mission to keep people safe. That the Hawk-i has played a role in preventing the detonation of explosives, including IEDs, makes us truly proud," said Leonardo Marsala, director and general manager, power solutions, API Technologies. The Hawk-i has received multiple award nominations and has won the Edison Award for Product Innovation of the Year.
For more information about the Hawk-i Video Aiming Device, or any other of APIs EOD guidance systems, please visit http://power.apitech.com/systems-solutions or call +1 (888) 588-3448.
About API Technologies Corp.
API Technologies Corp. (NASDAQ:ATNY) in an innovative designer and manufacturer of high performance systems, subsystems, modules, and components for technically demanding RF, microwave, millimeterwave, electromagnetic, power, and security applications. A high-reliability technology pioneer with over 70 years of heritage, API Technologies products are used by global defense, industrial, and commercial customers in the areas of commercial aerospace, wireless communications, medical, oil and gas, electronic warfare, unmanned systems, C4ISR, missile defense, harsh environments, satellites, and space. Learn more about API Technologies and our products at www.apitech.com.
Featured Product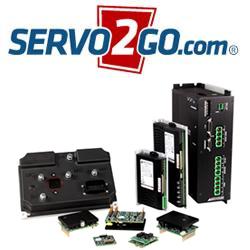 Engineered to drive brushless and brush servomotors in torque, velocity or position mode, Servo2Go.com offers a broad selection of servo drives in a wide range of input voltages and output power levels.