Integro Technologies, a leading machine vision company, announces a partnership agreement with Mitsubishi Electric.
Integro Technologies, a leading machine vision company, announces a partnership agreement with Mitsubishi Electric.

Mitsubishi Electric is a leader in machine vision components, including devices for industrial-use factory automation, semiconductor and automotive electrical.
Mitsubishi Electrics Contact Image Sensors (CIS) KD Series provides an optimum solution for the design of compact, high-speed optical image readers. With a 20-year history in the development and manufacturing of CIS, Mitsubishi Electric offers its long experience and self-developed, dedicated key components to meet all its customers needs.
"We are excited to add Mitsubishi's CIS to our product and integration arsenal to provide best-in-class machine vision inspection and imaging solutions. Mitsubishi's innovative compact color and greyscale CIS image-formation systems provide superior image quality, speed, and form factor to explore a number of previously mechanical constrained inspection applications. We look forward to a very successful 2015 with Mitsubishi CIS products and solutions," said Shawn Campion, President of Integro Technologies.
This recently signed partnership agreement appoints Integro Technologies as the distribution channel for Mitsubishi Electric CIS KD Series.
About Integro Technologies
With over 2,000 installations and more than 500 clients worldwide, Integro Technologies is an innovator in machine vision and system integration providing turnkey solutions, consulting, and support services for a wide range of industries. For more information about Integro Technologies, visit their website at www.Integro-Tech.com.
About Mitsubishi Electric North American Group Companies
Mitsubishi Electric US operations were established in 1973 by Mitsubishi Electric Corporation of Japan. Mitsubishi Electric US companies include Mitsubishi Electric Power Products, Mitsubishi Electric US, Inc., Mitsubishi Electric Automotive America, Mitsubishi Electric Automation, and Mitsubishi Research & Development Laboratories. Mitsubishi Electrics affiliates in North America engage in engineering, manufacturing, sales and after-service in a variety of business areas. Principal businesses include semiconductor devices, automotive electrical components, elevators and escalators, heating and cooling products, photovoltaic panels, industrial-use factory automation devices, large-screen displays, and infrastructure equipment and systems. There is also a technical research facility that conducts R & D in a wide variety of business fields, including imaging, information, and biometrics. For the fiscal year ending March 31, 2013, sales in North America totaled approximately $2.9 billion, with more than 50 locations and approximately 3.600 employees. For more information, visit www.MitsubishiElectric-USA.com.
Featured Product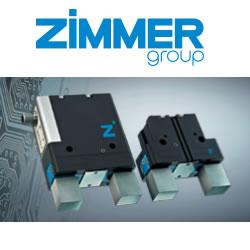 IO-Link is the first standardized IO technology worldwide for communication from the control system to the lowest level of automation.